The Verbal in AL- Anfal Surah Criculation Reading
Hussein Jaafer Aubeid

Directorate General of Education in Babil, Babil, Iraq
Keywords:
Deliberation, direct verbal action, indirect verbal action, news, guidance
Abstract
The linguistic lesson of deliberation has determined that the analysis of the verbal event has gone beyond dealing with traditional linguistic components to non-linguistic elements (rhetorical, behavioral, social, intellectual, and ideological). Hence, The wall of jihad and the many acts of demand that urge jihad and the need to adhere to the limits of God Almighty.
The research also investigates the structure of verbal action in the light of the Qur'anic text, its components, its types, purposes, and levels, and attempts to show that deliberation is concerned with studying the language in light of its use, without neglecting the meaning that is determined in the context of the context. The research revealed that most of the verses of the Anfal were received for the purpose of intimidation, intimidation, intimidation, fear and fear. Moreover, many verses were mentioned in a context whose purpose was to encourage piety and obedience and reach the highest level of piety and goodness and obedience to Allah and His Messenger.
Downloads
Download data is not yet available.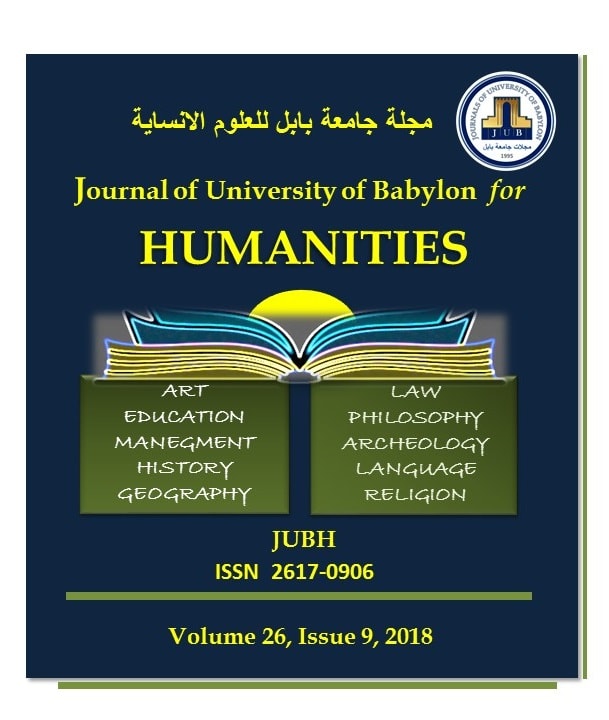 How to Cite
[1]
H. J. Aubeid, "The Verbal in AL- Anfal Surah Criculation Reading", JUBH, vol. 26, no. 9, pp. 273 - 292, Dec. 2018.