Alexander Michael Gorchakov (1798-1883) and its Effect on Russian Policy
Nadia Jasem Kadhim Al-Shammari

Babylon Centre for cultural and historical Studies/University of Babylon

Oday Mohammed Kadhum

Babylon Centre for cultural and historical Studies/University of Babylon
Keywords:
German Confederation, Koniggratz, Marco Palabanov, Navi Buzar, Three Emperor League
Abstract
              The study explaind that Gorczakov made a policy of his own, not relying on the legacy of his political family, but imposing himself on the political scene in Russia through his views and discussions at the conferences held during his tenure as Russian foreign minister and his Political speeches, which were impressive and increase his Political influence day after day Between the masters of politics, and what we see launched a violent attack on its enemies in defense of his Russia, which has all the sincerity and managed to manage the affairs of foreign Russia in the most difficult circumstances that is the escalation of the Balkan crisis in the second half of the nineteenth century, Russia's Russian Politicians and the Russian people realized that Gorchakov, the best man who ran Russia's wartime affairs, was a man who was both fascinated by the romance and horrors of war and did not believe in surrender because he believed that compromises must take place from strength. Achieved only with full victory.
Downloads
Download data is not yet available.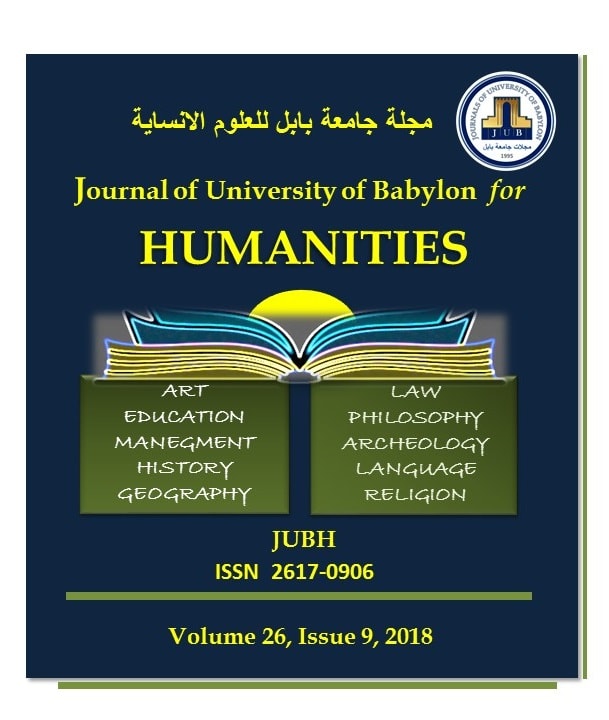 How to Cite
[1]
N. J. K. Al-Shammari and O. M. Kadhum, "Alexander Michael Gorchakov (1798-1883) and its Effect on Russian Policy", JUBH, vol. 26, no. 9, pp. 364 - 388, Dec. 2018.