Interpretation of Receiving the Theatrical Sign
Alaa jabbar mashkoor

College of Education/University of Babylon/Babylon / Iraq
Keywords:
Interpreting, Receiving, Theatrical sign
Abstract
The theater is a large signatory system, where it broadcasts many different signs (audio, visual, and olfactory). It includes multiple concepts, diverse visions and many cultures. These marks have a functional and aesthetic dimension. The theater communicates its idea to the recipient through several types of signs Symbolic, symbolic), which carries many indications, including what is direct, including what is indirect. All of this is done through the cinemographic format of the presentation. These marks are based on patterns and systems in which reception and interpretation play a prominent role in completing the communication process. The research came to study how to interpret the signs of the play by the receiver?
Downloads
Download data is not yet available.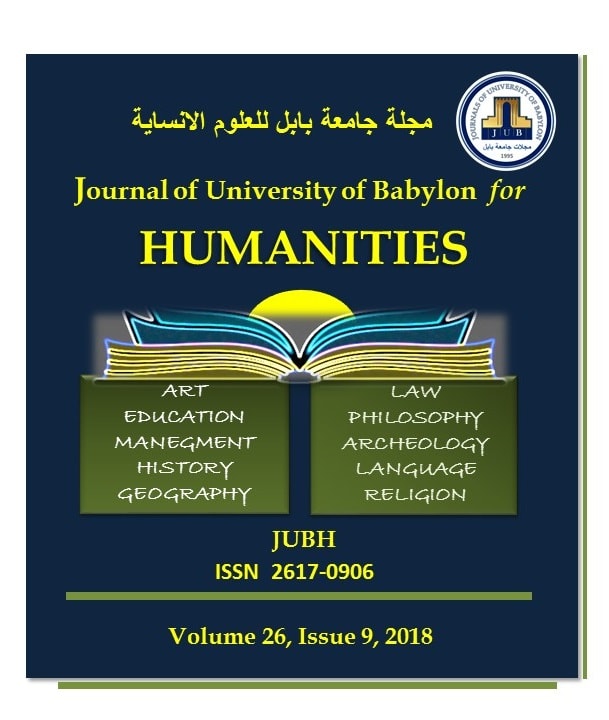 How to Cite
[1]
A. jabbar mashkoor, "Interpretation of Receiving the Theatrical Sign", JUBH, vol. 26, no. 9, pp. 389 - 410, Dec. 2018.