Obesity: Causes and Consequences
Keywords:
obesity, waist circumference, body mass index, causes of obesity, epidemiology of obesity
Abstract
Obesity complex health problem caused by a variety of reasons such as individual behavior and genes. Behaviors can include lack of activity, physical activity, drug use, dietary patterns and other types of exposure. Additional contributing factors include environment of physical activity, skills, food, food marketing, and promotion.
Obesity is dangerous because it linked to worse outcomes for mental health and lower quality of life. In the United States and around the world, obesity also linked to the leading causes of death, including diabetes, heart disease stroke, and some types of cancer. Obesity is a disorder of excess fats in the body. It is a chronic condition with a complex interaction between environmental and genetic factors. It related to high blood cholesterol levels, high blood pressure, fatty acid levels, insulin hypersensitivity and the accumulation of excess fat mass. More than one billion adults are overweight and 300 million of them at least are obese. More than a billion adults are overweight and at least 300 million are obese. It determined by the BMI and further estimated by the percentage of body fat and total body fat.  Obesity is a danger for many secondary conditions such as cardiovascular disorders, retinopathy, neuropathy, pathological insulin resistance and cancer. Multiple factors that alter the incidence of obesity involve sex, age, and smoking, levels of growth hormone and metabolism of skeletal muscle.
Downloads
Download data is not yet available.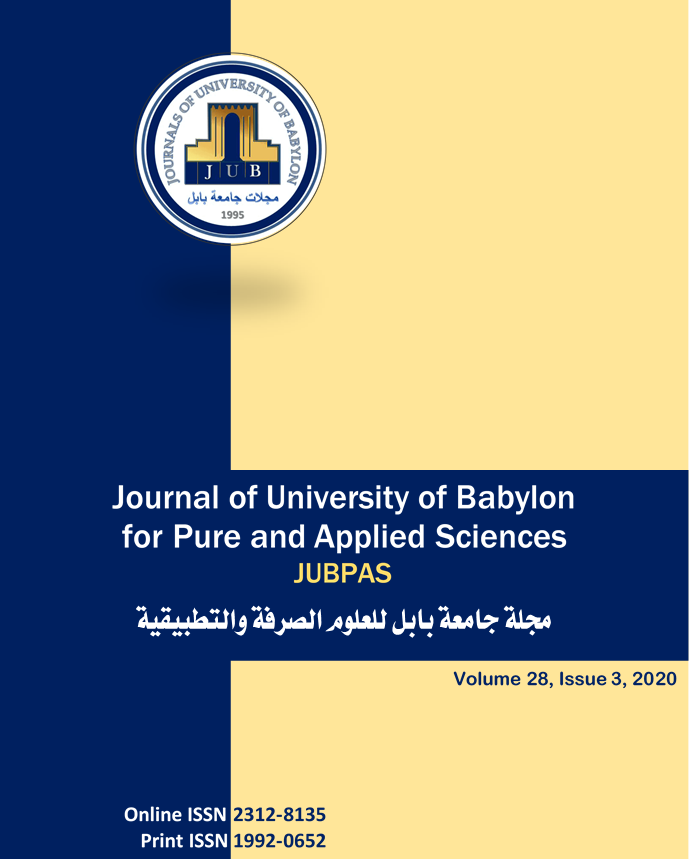 How to Cite
[1]
S. A. . Rahim and M. M. H. AL-Murshidi, "Obesity: Causes and Consequences", JUBPAS, vol. 28, no. 3, pp. 365-371, Dec. 2020.
Copyright (c) 2020 Journal of University of Babylon
This work is licensed under a Creative Commons Attribution 4.0 International License.