Memory of Time in the Iraqi Women's Novel (1990-2015)
Ibrahim Jindary Juma

University of Al Mosul. Faculty of Education. Mosul

Iqbal Hassan Allawi

University of Babylon. Faculty of Education. Babylon
Keywords:
Memory, Time, Women's Fiction
Abstract
The memory and its presence in the narrative of Iraq or the Arab, makes us stop at the limits of the concept that opens up to a number of questions, namely that memory is a technical time and a narrative material that is stressful on the course of events and may be creatively effective. In which we explain the memory, but we start from those points that look at memory as a narrative technique present in the body of the Iraqi women narration, and sometimes the story of her present in the past, present and future, and memory the amount of attendance in the creative work, and as we deal with the narrative, These are I hate in the narrative, and perhaps this is problematic in attendance represented in the body of work, but it is the foundation feature that makes it work is different from the rest of the business.
The presence of these techniques confirms the effectiveness and presence of memory in the Iraqi women's novel. Among these techniques, which indicate that the female novel is a retrospective novel, its main focus is memory. In different narratives, it stems from the relationship of memory with time. Memory is able to rewrite the text according to its will, with the legitimacy of entering into the vast field of imagination. From any point in the narrative path.
Downloads
Download data is not yet available.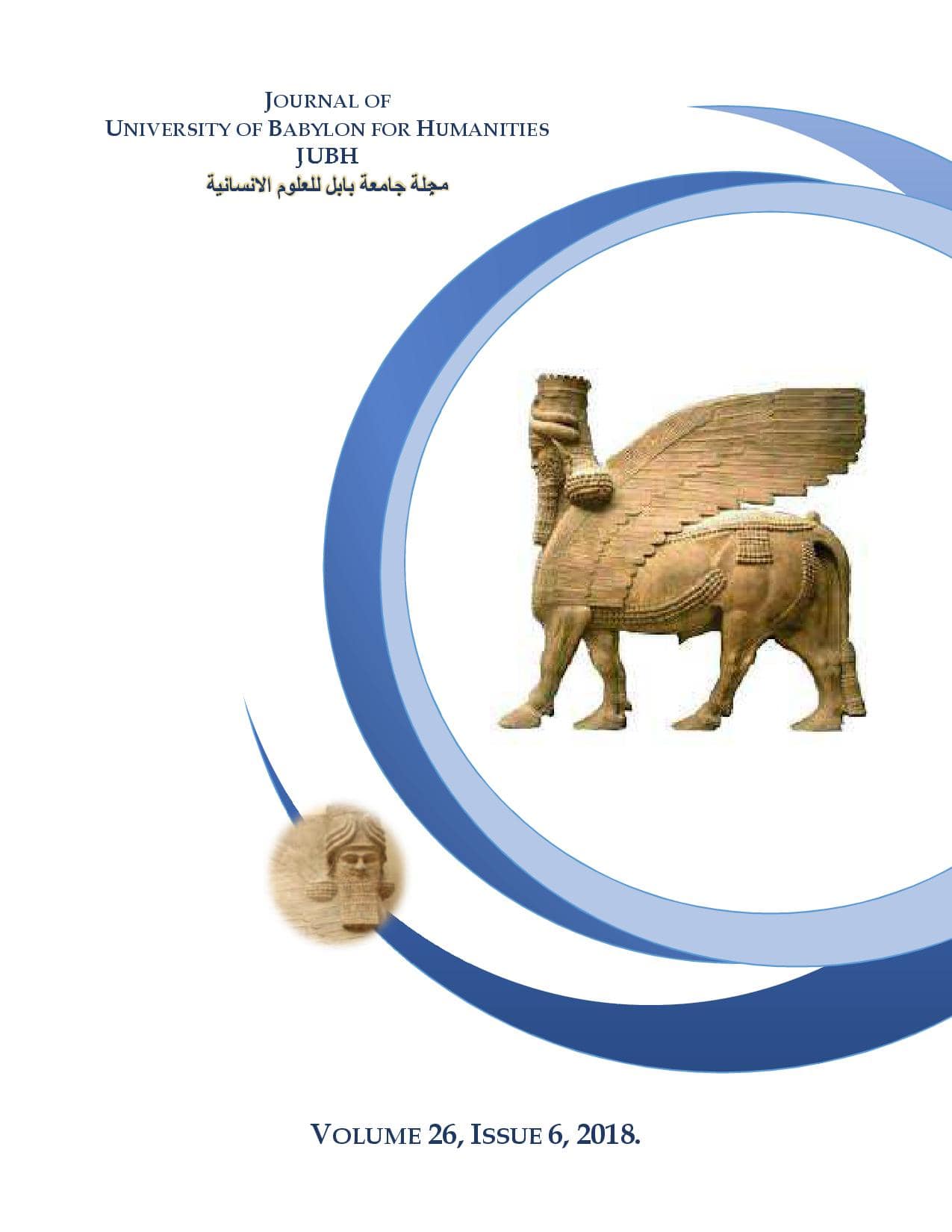 How to Cite
[1]
I. Juma and I. Allawi, "Memory of Time in the Iraqi Women's Novel (1990-2015)", JUBH, vol. 26, no. 6, pp. 42 - 59, May 2018.