The Role of the Construction of the Music in the Shows of the School's Operate (Operate the Happy Journey Model)
Haider Jawad Alamedy

Department of Performing Arts / College of Fine Arts / University of Babylon

Orass Abed Elehra Hamza

Directorate of the Education of Babylon
Keywords:
the construction role, music, opera
Abstract
The theatrical art is a general art which depends on the whole of fine art particularly musical art which is considered as an important part in this art since it comprise physiological and social tasks, add to this its magic power to the soul of the recipient, as such the directors of the opera gave them the best luck in their performances. The researcher looks for studying the impact of music on the other elements of presentation as well as the mechanism of working in order to reach a state of harmony and integration, especially study its role on the whole part of theatrical process. This study contains four chapters, the first one tackles research's problem -what is the constructional role for the music in the shows of academic opera?- the current research focusses on the importance of the study of educational musical act in the displays of academic opera on the level of construction due to its important in delivering aesthetic values for the recipients (students) in addition to the role of music in configuring the theater unit, the aim of the research is to identify the role of music constructional in the views of academic opera. the temporal limit of this research is 2013, whereas the spatial limit is Najaf governorate, while the objective limit is to study the role of constructional music in the displays of academic opera. Chapter two deals with two levels the first one (music in the shows of opera) the second one titled (the elements of picture in opera and its relationship with music) , it ends with the indicators of theoretical frame. Chapter three regulates research methodology, the data of the research and the instruments of analysis, it ends with analysis of (The happy journey) ,add to this it concludes the most important findings of this research.. they are:
1- The music in the analyzed data regards as a spoken language since its ability to detect situations that can not be detected that's why it enable human to express themselves.
2- It considered as paintings that varied between lyrical and dialogue, and the songs complemented the idea of ​​the show, where the music acquired its special character, namely songs and play music as well as the use of lyrics
3-The rhythm help in adjust the physiological atmosphere for the opera particularly its accompany to songs and music also its adjust of dance movement.
The sample includes indicative functions as well as it links the scenes in addition to its emotional effect, this chapter include the conclusion, proposals, recommendations and the lists of sources and references.
Downloads
Download data is not yet available.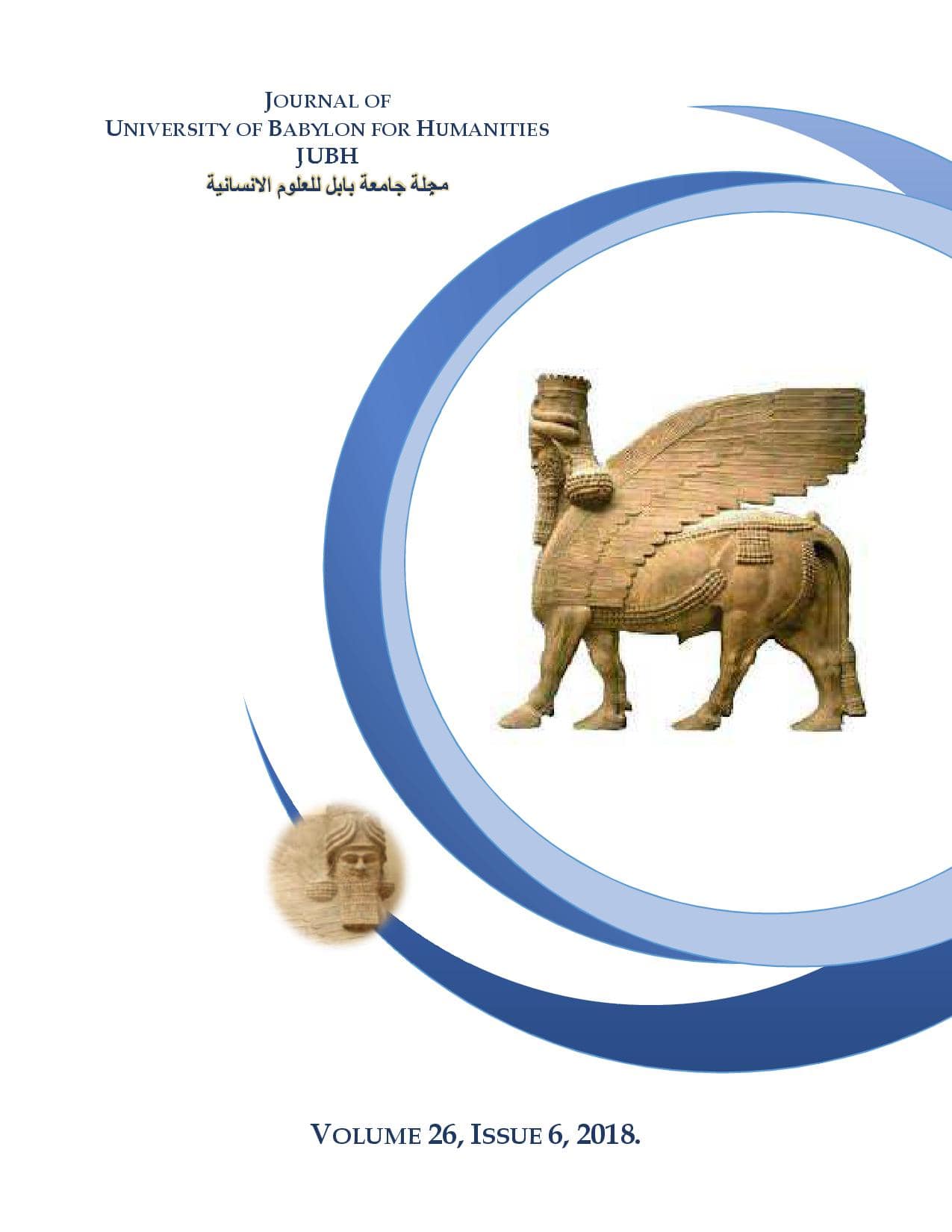 How to Cite
[1]
H. Alamedy and O. Hamza, "The Role of the Construction of the Music in the Shows of the School's Operate (Operate the Happy Journey Model)", JUBH, vol. 26, no. 6, pp. 147 - 165, Jun. 2018.