Judicial Procedures for Arbitration Comparative Study Between Islamic Jurisprudence and Personal Status Laws
Salam Abdel Zahra Al-Faltelawi

College of Law– University of Babylon

Angham Mahmoud Al-khafagy

College of Science for Girls –University of Babylon
Keywords:
Arbitration, differentiation, reform
Abstract
That the arbitration is of great importance in reconciling the spouses and seeking to restore life between disagreement and stand on what complain to the spouses and therefore arbitration is necessary and necessary in my call to differentiate the difference and the damage and the two parties to make efforts to reform and if unable to submit their report to the Court them and the two judges have an important role in investigating the causes of on its endeavors The court must judge what it has done and enforce the ruling between the spouses in truth and justice To clarify the aspects of this research we found it appropriate to divide the research on the subject of arbitration between the spouses on two topics dealt with in the first section of the judicial procedures for the provision of the provisions by distributing it to three demands in the first demand cases of the judge's quality of arbitration and in the second request we presented the terms of the provisions. The second subject we devoted to the judicial procedures for the exercise of the two referees. We dealt with this issue on three demands in the first demand, showing the mechanisms of the work of the two judgments, and we specified the second requirement of the judge's authority over the judgment report. The third topic deals with the authoritative opinion of the two judgments in the differentiation between spouses. We concluded by concluding with the most important conclusions and recommendations derived from this research.
Downloads
Download data is not yet available.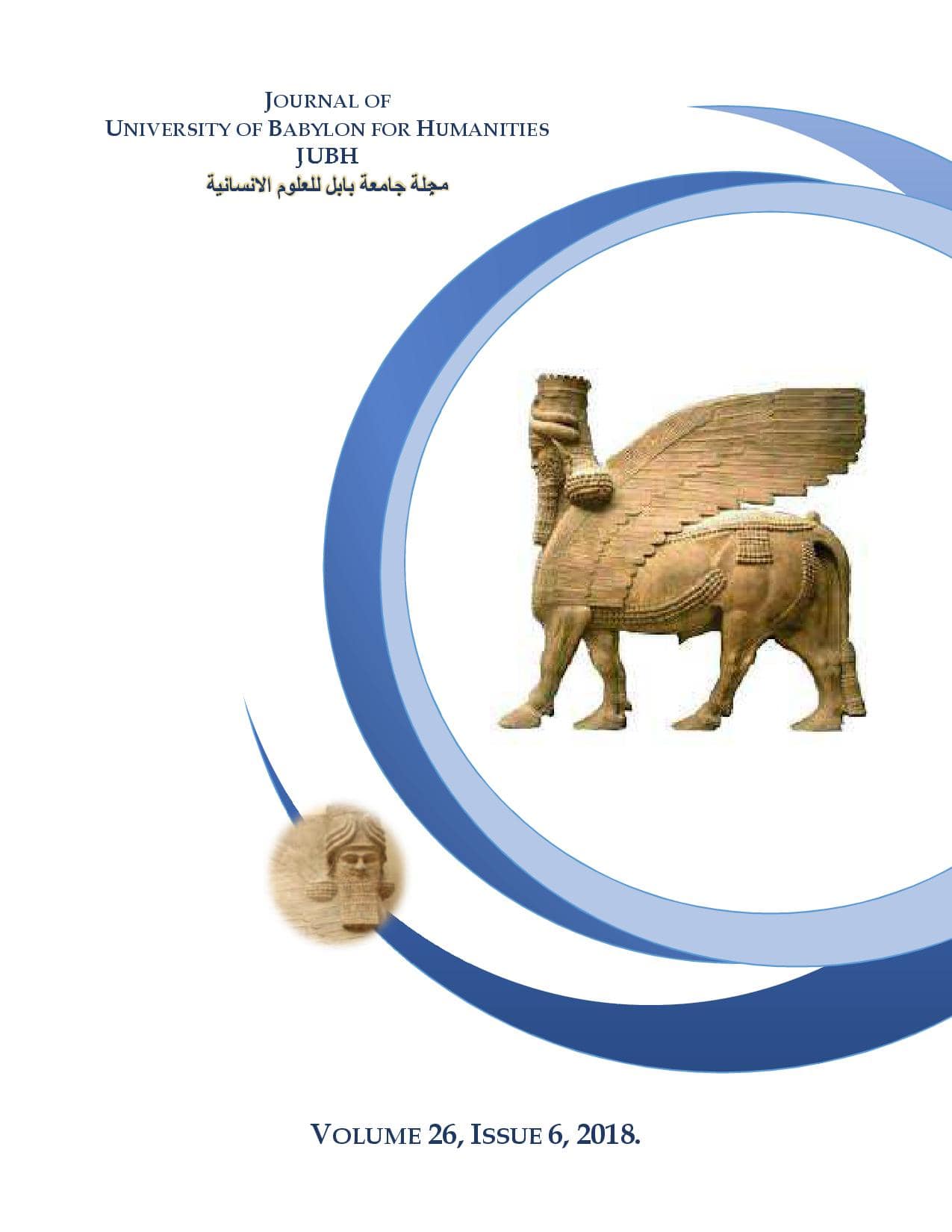 How to Cite
[1]
S. Al-Faltelawi and A. Al-khafagy, "Judicial Procedures for Arbitration Comparative Study Between Islamic Jurisprudence and Personal Status Laws", JUBH, vol. 26, no. 6, pp. 279 - 298, Jun. 2018.