The Method as a Subject to Criticize the Fictional Criticism in Iraq Until 2003
Abdul-Adheem R. Al-Sultani

University of Babylon/College of Education for Humanitarian Sciences

Dijla S. Manthoor

University of Babylon/ College of Arts
Keywords:
Disadvantages of the method, random of method, criticizing the critic methods, curriculums
Abstract
This research has undertaken following and testing the reality of the criticizing the fictional criticism in Iraq and tackled with the criticism via method, to let the critic method as a subject for criticizing the criticism. The research dealt with this kind of criticism by observing, following and analyzing through two sections. First one focused on criticizing  the critic methods when the method identified as a way of thinking. Therefore we have fined that criticizing the criticism concentrates on adaptation of the critic method for the discussed subject, like the social or historic subject.. remarks of the fictional criticizing of the criticism during the period of the research focused on how much a critic was prosperous in picking up a certain method. All of that was taken under account of matching between method, nature of the subject and aims of the research.  The fact doesn't limit to failure in selection only, because the turbulence in application of the method was a subject in which the fictional criticizing of criticism have dealt with sometimes.
Second section targeted to test the criticizing of criticism from the respect of methodical when it means the origins of the method of literary research.  So the section has followed the fictional criticizing of the criticism when it takes the applied breach in this field as a subject to study. The pivots of it's samples were the problem of scientific deposit and worsening of choosing the fictional texts to be a material for criticizing in addition to the plan of the research and how much it appropriates the subject. 
Downloads
Download data is not yet available.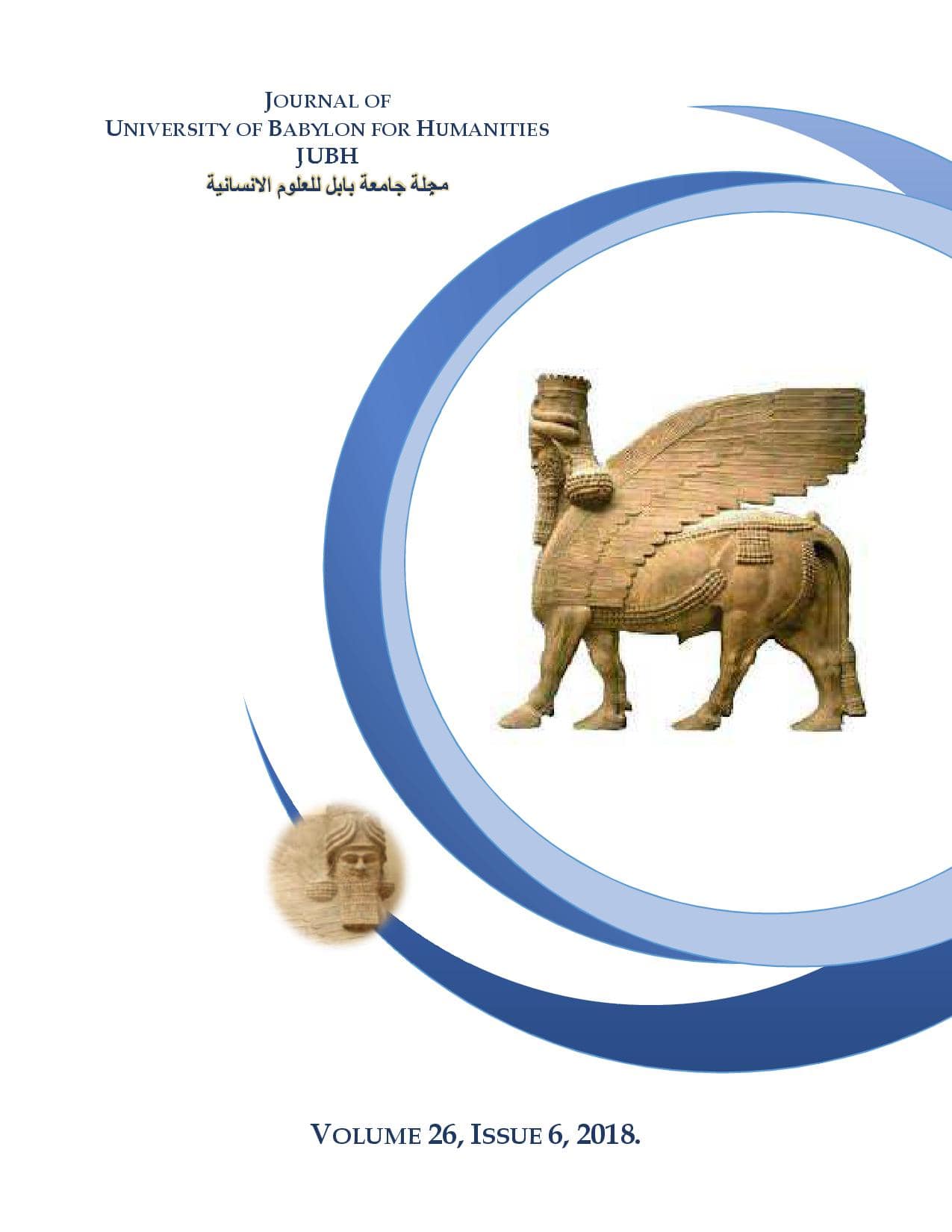 How to Cite
[1]
A.-A. Al-Sultani and D. Manthoor, "The Method as a Subject to Criticize the Fictional Criticism in Iraq Until 2003", JUBH, vol. 26, no. 6, pp. 382 - 400, Jun. 2018.