The Psychological Dimensions of Artistic Transformations in Picasso Drawings
Qassim Jalil Mahdy

Collage of Fin art / University wasit
Keywords:
The psychological dimensions, sadness and depression, anxiety
Abstract
The research included four chapters which included the first chapter on the problem of research and its importance and need for it, and the purpose of research and its limits and identify the terms contained therein. The problem of research was determined by the following question: What are the psychological dimensions of artistic transformations in Picasso drawings؟.
To achieve the aim of the research, the researcher identified the study to include the paintings completed for the period (1900-1906), which represents the two phases of technical (blue - pink). The second chapter included the theoretical framework, and included the first two (artistic transformations of Picasso), the second (the artistic expression and the psychological dimension), the third chapter included the research procedures, the research society reached 567 works, The researcher developed the research tool by building the content analysis form and presented it to a group of experts to verify its veracity and judging its paragraphs in terms of validity of each paragraph. The fourth chapter dealt with the results and conclusions, as well as the recommendations and proposals. : Blue phase: The research sample reached this point (32) paintings, and the dimensions of psychological (sadness and depression - anxiety - despair and pessimism) through (font, shape, color and structural composition) and obtained a significant proportions at the level (0.05). The most important conclusions are: Picasso has a mental and imaginative ability to conjure images and themes related to what is real, but it gives them connotations and meanings related to the side or psychological dimension.
Downloads
Download data is not yet available.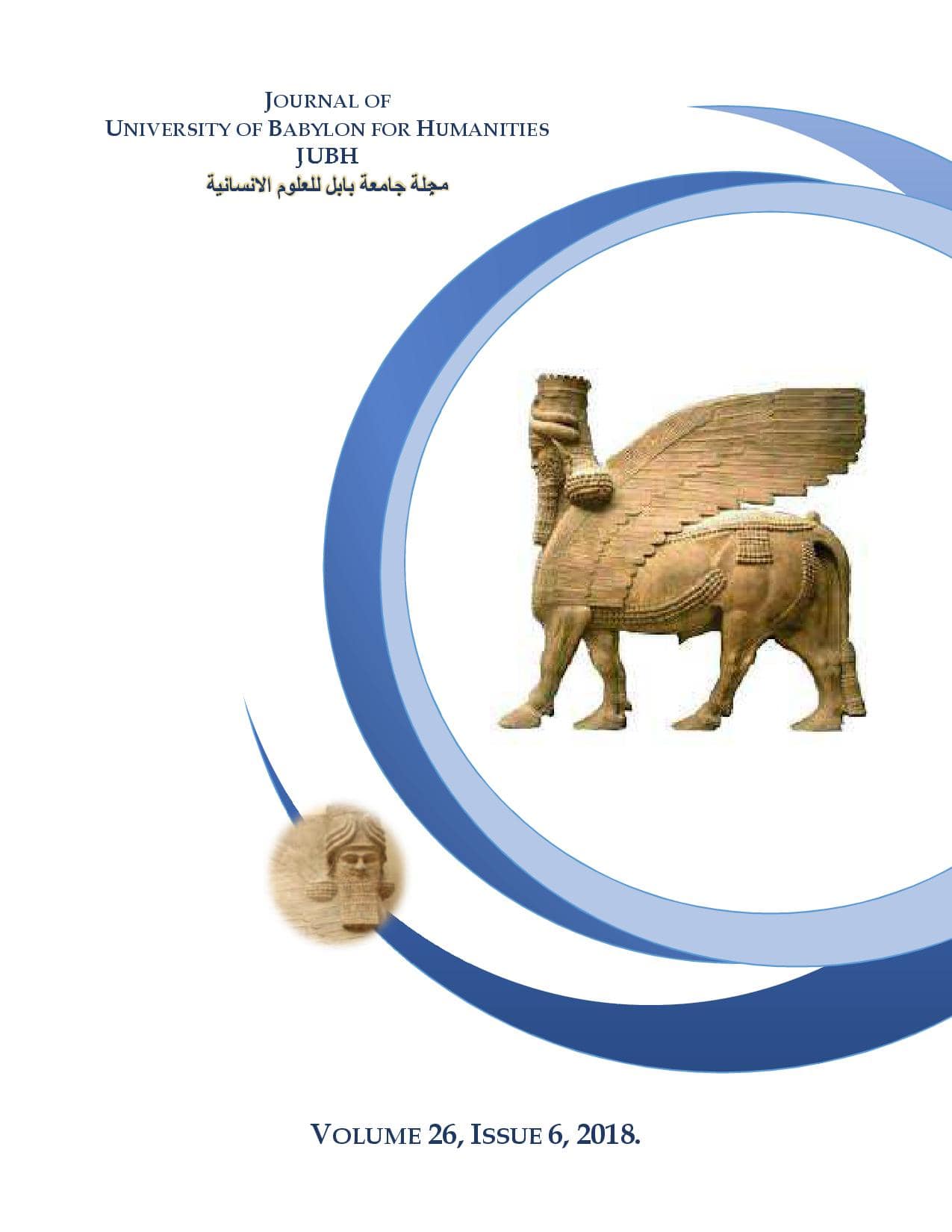 How to Cite
[1]
Q. Mahdy, "The Psychological Dimensions of Artistic Transformations in Picasso Drawings", JUBH, vol. 26, no. 6, pp. 401 - 431, Jun. 2018.