Offstage Figures Causing Perplexity in Neil Simon's Rumors
Wadhah Hasan Muhi Al-Khazali

Dept. of English / College of Arts/ Ahlulbait University
Keywords:
Offstage characters, perplexity, rumors, intuition, marital problems
Abstract
The interest in the invisible could be traced back to the Greek theater where fate acted as a mysterious, invisible force that brought sorrow and suffering to the protagonists. In Shakespearean drama, the interest shifted from fate to man as a power, whose action decided the course of events. There, the offstage world was an invisible realm inhabited mainly by absent characters belonging to the past. They exerted a powerful effect on the onstage world. Drama witnessed an increasing interest in the human mind that encompassed the past and the present, the physical and the metaphysical. That interest reached its prime in modern drama. There, the offstage characters acted either as reflections of the inner world of the onstage characters or as representatives of external forces that influenced it.
The aim of the present study is to show the significance of the offstage characters in shaping the onstage characters' psychology and their perception of and reaction to the world. The offstage characters denote and illustrate important cultural and social aspects of the twentieth century as reflected in selected American plays through family relationships.
In Neil Simon's Rumors (1988), the absence of essential characters gives the onstage couples an insight into their relationships and consequently leads them to overcome their marital problems.
Downloads
Download data is not yet available.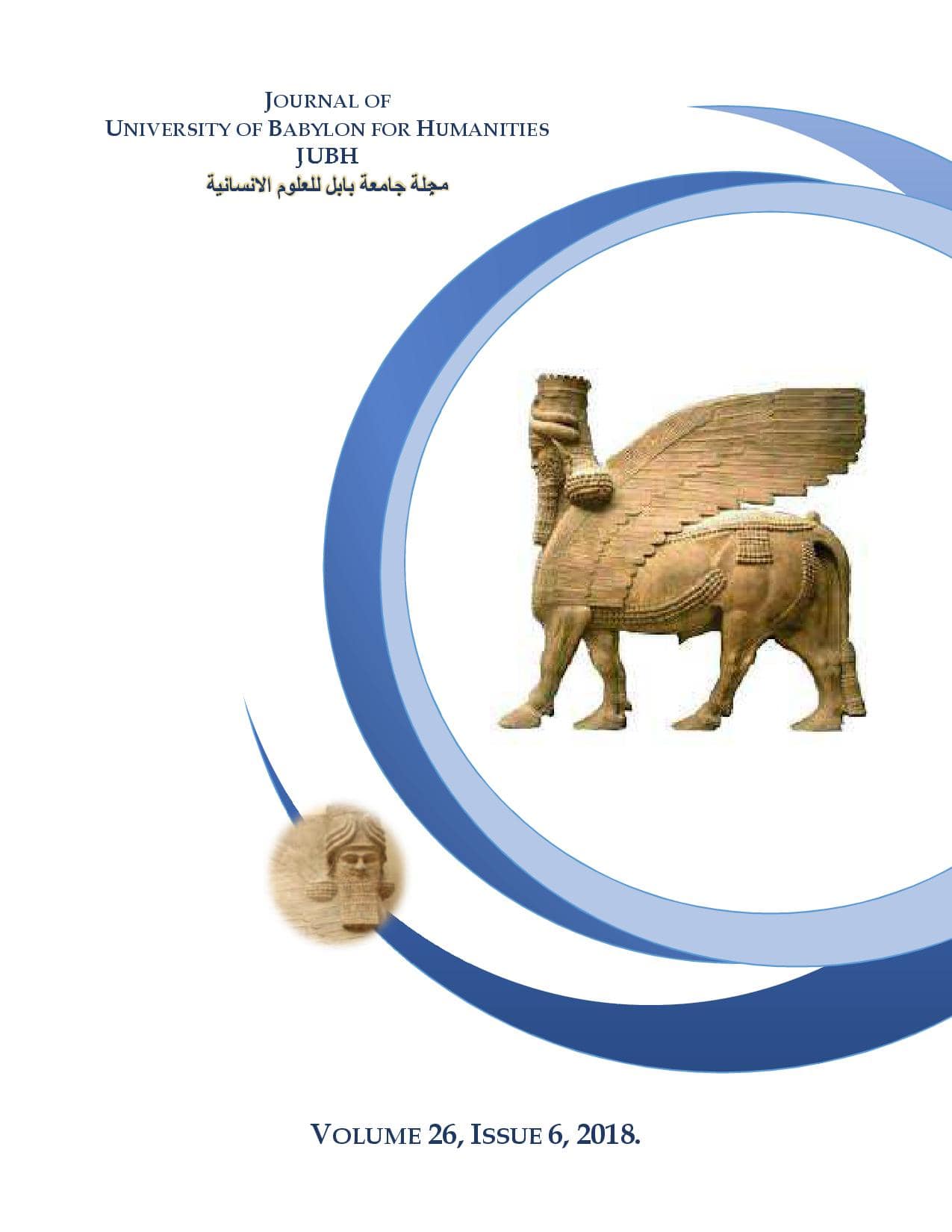 How to Cite
[1]
W. Al-Khazali, "Offstage Figures Causing Perplexity in Neil Simon's Rumors", JUBH, vol. 26, no. 6, pp. 444 - 454, Jun. 2018.