The Derivation and Reference of the Word Religion in the Holy Quran
Hamid Abdalmohsin Khadim

College of Education for Human Sciences /Babylon University
Keywords:
relgion, holy Quran, reference, derivation, jurisprudenc, retribution
Abstract
The research focuses on the derivative origin of the word "religion" and its uses in the Holy Quran. The research shows that the meaning of this word is organized by a precise intellectual system based on four pillars: God, slave, Sharia, and punishment.
In spite of the occasional softening of the word according to the context in which it appears, it does not depart from the general framework set by the linguists in their dictionaries.
Downloads
Download data is not yet available.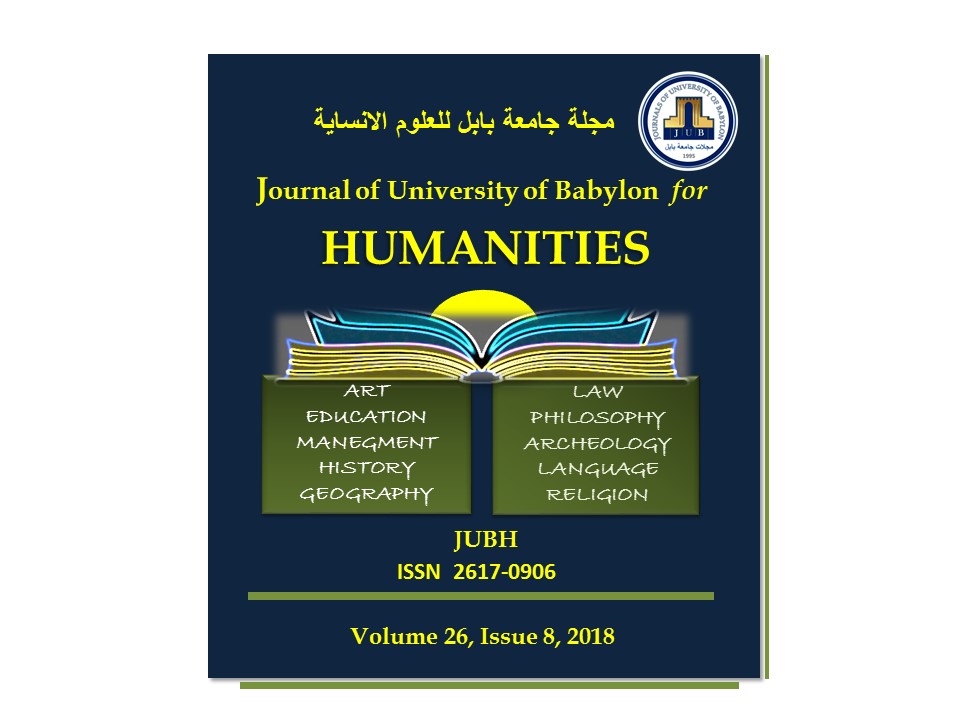 How to Cite
[1]
H. Khadim, "The Derivation and Reference of the Word Religion in the Holy Quran", JUBH, vol. 26, no. 8, pp. 19 - 27, Nov. 2018.