The activity of Teaching by using The Triple Distinguished in the collecting of the students of the fourth stage in the Arabic Islamic Civilization History lesson
Motamem J. Gnani

College of Education for Human Sciences /Babylon University
Keywords:
the triple distinguished, the fourth stage students, the Arabic Islamic civilization history
Abstract
The research importance can be summarized in the following points:
Drawing attention of the students to the activities that are performed by the teacher during the lesson, each of these activities includes (6) students according to their numbers.
Ruling out the traditional method that depends on names that normally focuses on poor or distinct specific students.
Developing the skill of social coexistence.
Developing the skill of thinking when one of the members is being chosen.
The research aim:
This research aims at knowing the teaching affect by using the strategy of the triple distinguished in the teaching of the Arabic Islamic civilization lesson for the fourth stage.According to this theory there is no difference between the students who study the subject of modern history by using numbered heads strategy and those who study the same subject by using traditional method at the level of (0, 05)
The research results:
      The results of this research showed the superiority of experimental students group on both groups so the zero hypothesis has been rejected while the alternative hypothesis has been accepted.
Downloads
Download data is not yet available.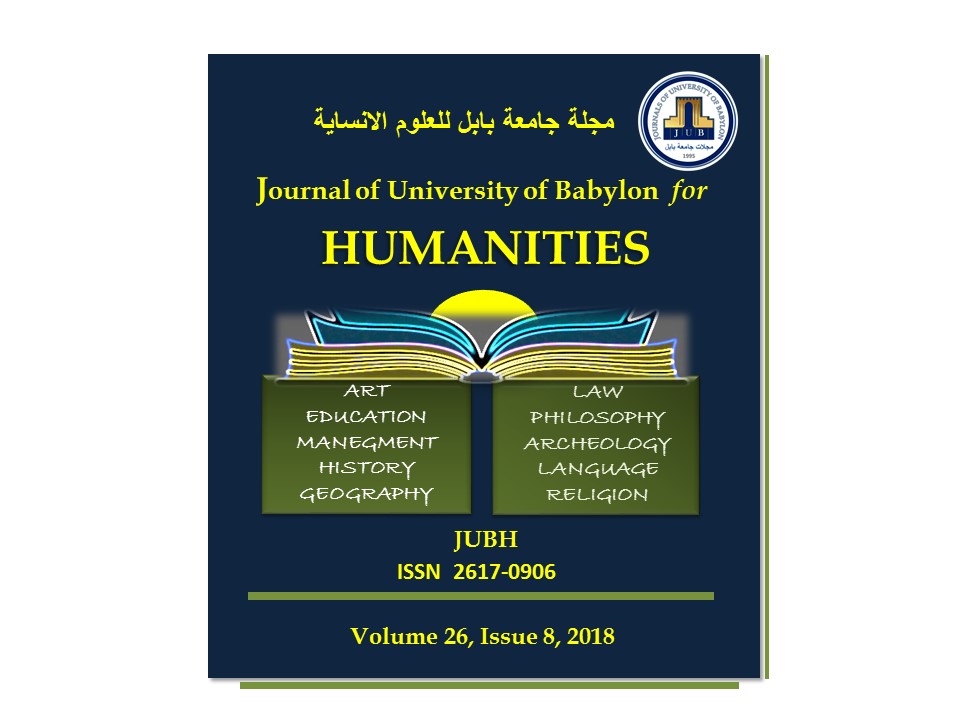 How to Cite
[1]
M. Gnani, "The activity of Teaching by using The Triple Distinguished in the collecting of the students of the fourth stage in the Arabic Islamic Civilization History lesson", JUBH, vol. 26, no. 8, pp. 43 - 70, Nov. 2018.