The Social and Environmental Representations in the Poetry of Saadi Yousuf
Saad Ali Abed Al-Murshedi

Department of Arabic Language/College of Arts/ University of Babylon
Keywords:
Tathlathat, Saadi Yusuf, social misery, Titawi, Hamdan
Abstract
The research revealed that the experience of Saadi Yusuf al-Sha'ariyya has carried out important social and environmental representations, expressed by the poet in various pictures. These representations were made by the poet's personal attitudes from his society first, and from his environment, which enjoyed a particular specificity. Secondly, the greatest thought is that these representations contributed in one way or another to crystallization An important part of Saadi Yusuf's experience, which is replete with multiple thematic features, deserves to be part of critical studies that reveal what lies beneath her exalted visions and attitudes.

Downloads
Download data is not yet available.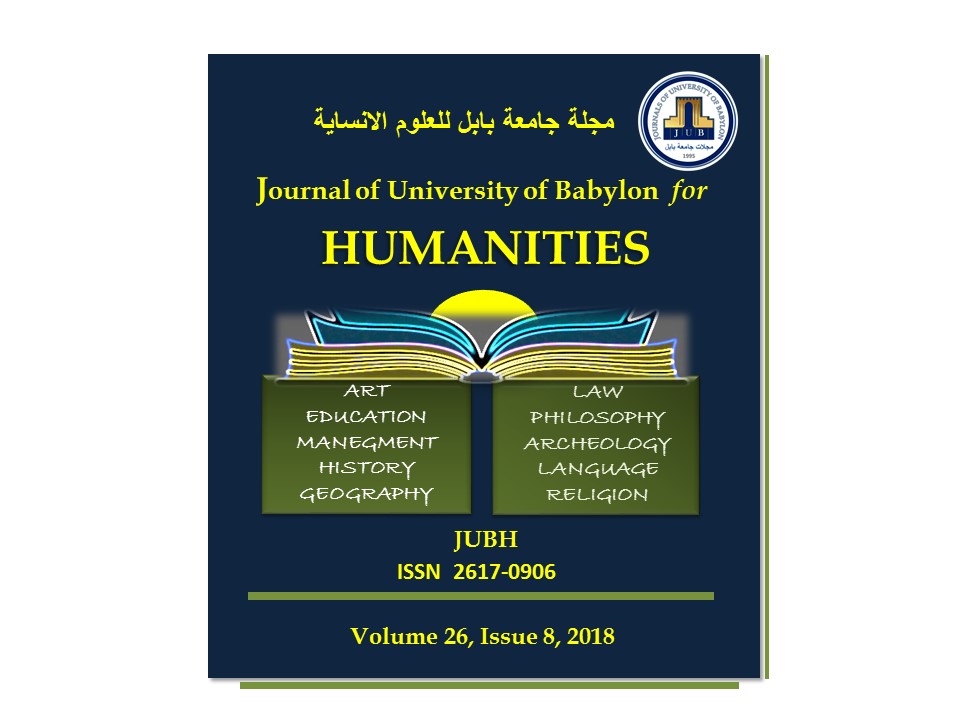 How to Cite
[1]
S. Abed Al-Murshedi, "The Social and Environmental Representations in the Poetry of Saadi Yousuf", JUBH, vol. 26, no. 8, pp. 71 - 85, Nov. 2018.