Legal Regulation of Electronic Insurance ((A comparative study))
Habib Obaid Marza Al Ammari

College of Low/University of Babylon

Maher Mohsen Aboud Al-Khikani

College of Low/University of Babylon
Keywords:
electronic signature, electronic contracting, Keywords: electronic signature, electronic contracting, electronic
Abstract
Insurance is an effective factor in supporting commercial activities. The latter requires speed and flexibility, which requires providing procedures that are far from the administrative complications thatare an obstacle to the movement of commercial activities. Therefore, most countries are committed to linking the insurance services through the electronic market through Sale and purchase of insurance services through the Internet.
This process requires the provision of technical and technical requirements that help to spread the culture of electronic insurance, from the legislative system that supports the conduct of electronic insurance, there must be special provisions governing the provisions of insurance electronically.
Whereas the Law of Electronic Signature and Electronic Transactions No. 78 of 2012 has referred to the conduct of contracting operations electronically, which absorbs the legal basis for conducting the insurance process electronically, since the latter is one of the named contracts which can be absorbed by the above law, but noted that the insurance companies in Iraq Insurance is practiced in its traditional form only, which requires the promotion of the culture of electronic insurance in order to serve the economic development process and achieve the effectiveness of commercial activities.
Downloads
Download data is not yet available.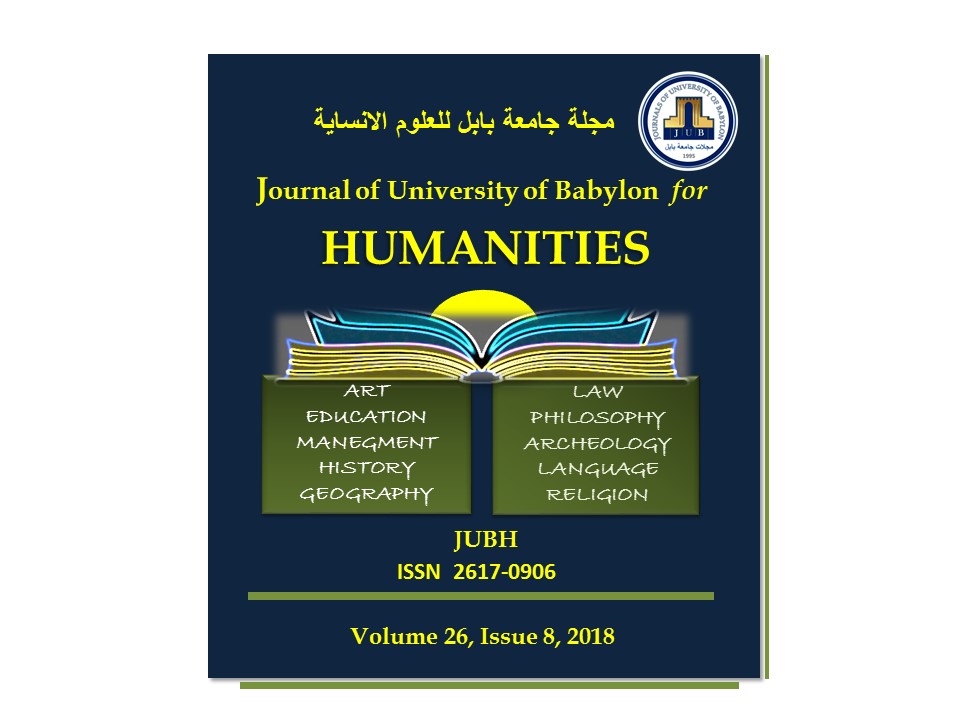 How to Cite
[1]
H. Al Ammari and M. Al-Khikani, "Legal Regulation of Electronic Insurance ((A comparative study))", JUBH, vol. 26, no. 8, pp. 136 - 147, Nov. 2018.