Transformations of Dramatic Character in Michael Roman's Play texts
Amer Sabah Almarzook

Department of theatrieal arts \college of fine arts University of Babylon

Ail Jawad Abid Al Houssini

Department of theatrieal arts \college of fine arts University of Babylon
Keywords:
Technologies, Education, Collection, The fifth literary grade, Literature and texts, History of literature
Abstract
This research aims to study (the transformations of dramatic character in Michael Roman's play texts). There is no doubt that the concept of transformation is one of the most important concepts that has attracted the attention of critics and researchers since Aristotle to the present time as it has a direct impact upon the dramatic structure and its various elements, especially in the dramatic character, which is the basis of the play text and the holder of its intellectual and artistic signs.
Play text is the most capable type of literary texts to embody the structure of transformation, in which the transformation finds a wide space for representation and achievement, and it is shown in the texts of the Egyptian playwright (Michael Roman 1924-1973) which kept pace with great transformations in different aspects of life after the revolution of 1952.
Therefore, this research is to study his play texts and reveal the transformations of his dramatic characters at the intellectual, psychological, social, spiritual and material level.
The fourth chapter includes the findings reached by the researcher including:
Transformation in the dramatic character that exists in a transformed reality such as the revolution of 1952 has emerged as a natural and inevitable feature.
Dramatic characters are characterized as problematic characters that are incompatible with their social environment, and are therefore in dire need for transformation.
Roman uses the artistic structure, theatre techniques and dramatic situations in a way that leads to transformation.
In addition, the researcher presented a set of conclusions that emerged from the research. Finally, this chapter is concluded with a set of recommendations suggested by the researcher to be considered in the future. We then mentioned the proposals, followed by a list of references
Downloads
Download data is not yet available.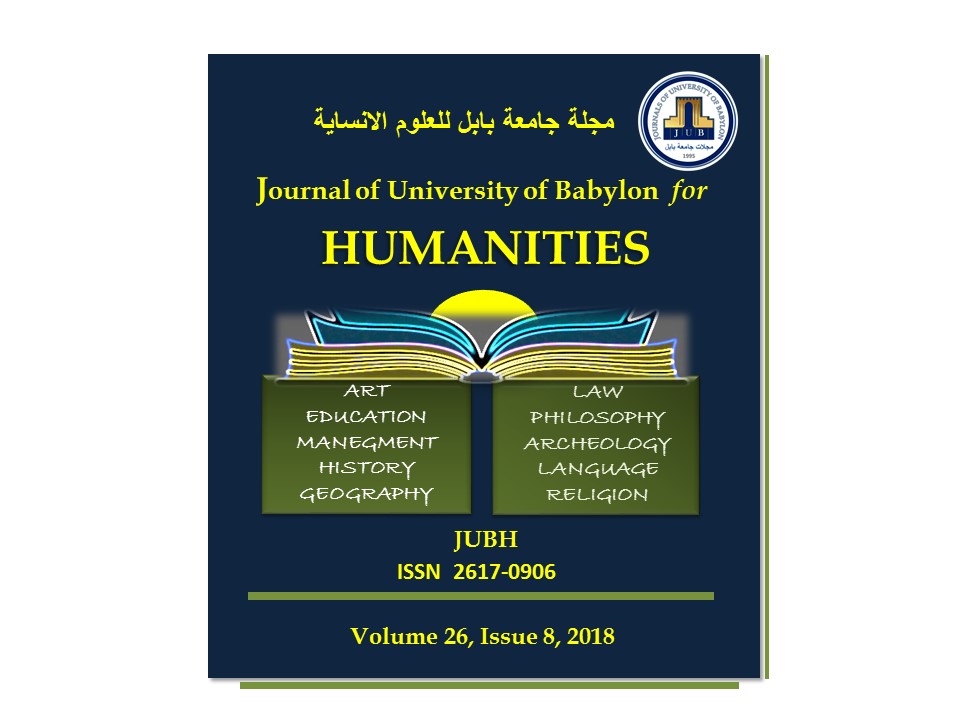 How to Cite
[1]
A. Almarzook and A. Abid Al Houssini, "Transformations of Dramatic Character in Michael Roman's Play texts", JUBH, vol. 26, no. 8, pp. 160 - 178, Nov. 2018.