Assessment of the Geographical Skills of Primary School Teachers in the Light of Human Development Skills.
Sulbi Mklif Hashn

College of Education for Human Sciences / Babylon University
Keywords:
Calendar, Skills, Geographic skills, Teachers, Primary stage, Elementary school teachers, Human development
Abstract
The human being's communities have changed continuously for all life aspects. Especially after the industry revolution which leads to population density, knowledge, and technology development in the mass media and communications. The huge data processing revolution makes the world just small village after the amazing inventions are able to exchange the knowledge and information among the peoples; the civilization is progressing because of continuous feeding by multi-springs of human's knowledge such as intellectual, cultural, social and economical.
                The geography has took part to this development by it has provided the students with knowledge, experience, improvement the skills and using the basic technologies as well as it has took part to build their personalities.
The Nations have opened out the development, progressive, and communication with past and benefit of it in the present to bright the future horizons; it always interests in their creative peoples especially the teachers to achieve the social philosophy widely. Because of the educational process can not achieve their strategy aims in all teaching stages only by the teacher is able to know the skills, its good performance, reading many of studies, symposiums and educational conferences which dealt with learning of geography materials and its skills. The results have shown that students at all stages suffered from difficulty in the acquiring of geographical skills; because of weakness of the geography's material teachers (male and female) of these skills.
The researcher has realized that most of geography's material teachers faced difficulties in the teaching and learning the geography's skills, he found clear weakness in performance of these skills and their little interest in this vital aspect when they are studying geography, they are ensuring on the theoretical aspect without practical aspect in their teaching. This has side effects on the students; because we can not ask for the students good comprehension for geographical skills at the time when their teachers are unable to study the material and they have not knowledge and application background.
Here; the present study's problem has come; the researcher has felt to need to make a study in title "evaluation of geographical skills for teachers of primary stage and he suggested a program to development it" to treatment a problem has limited by these studies. The problem is weakness ofmaterial's teachers for geographical skills that leads to this study and needed to it.
Downloads
Download data is not yet available.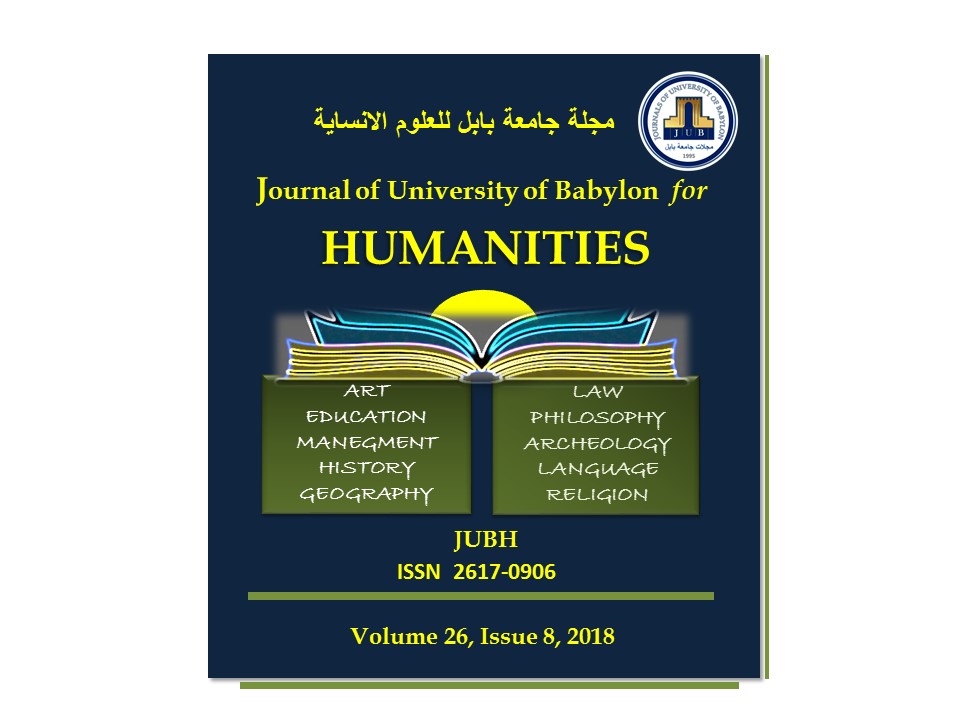 How to Cite
[1]
S. Hashn, "Assessment of the Geographical Skills of Primary School Teachers in the Light of Human Development Skills.", JUBH, vol. 26, no. 8, pp. 215 -240, Nov. 2018.