The Interrogative Eloquence & Religion Meanings in Al – Sherif Al – Redhy Poetry
Fatin Fadhil Kadhim

Department of Arabic Language/The Education College for Human Scientific/ Babylon University
Keywords:
Al-Sherif Al-Redhy, poetry, religion meanings, praise, interrogative eloquence, lament
Abstract
   Al-Sherif  Al-Redhy was one of the Islamic religion scientists and he had an extensive Islamic culture and deep knowledge with the religion sciences according to his affected with al-Quran style, converses of the prophet Mohammed and speech of Al-Imam Ali (vigils and peace of god on them). Al-Sherif  Al-Redhy impressionable was clear by his mimic to the great eloquence formulation as well as the appearance of the religion meanings through ethics and behavior of Al-Sherif  Al-Redhy, so this was the reason behind  the predominance of religion meanings on his poetry.The interrogative style is one of the eloquence styles that used by Al-Sherif Al-Redhy poetry especially praise and lament where the interrogative eloquence appeared clearly in stabilization  the religion meanings in his praise and lament.
Downloads
Download data is not yet available.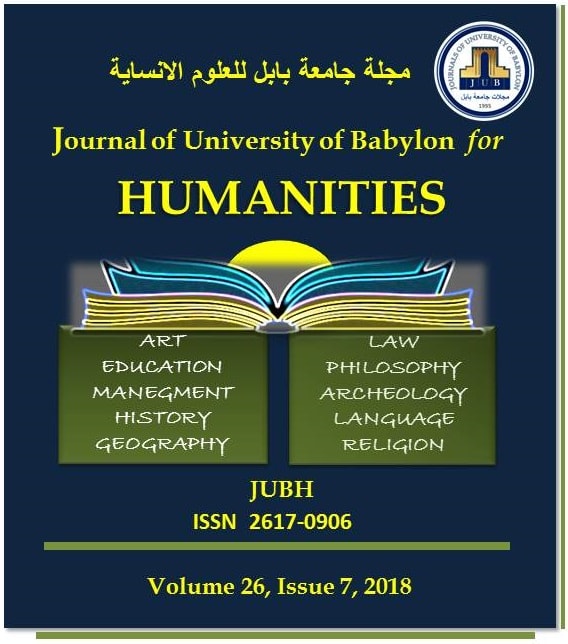 How to Cite
[1]
F. F. Kadhim, "The Interrogative Eloquence & Religion Meanings in Al – Sherif Al – Redhy Poetry", JUBH, vol. 26, no. 7, pp. 665 - 683, Jul. 2018.