Maladaptive Cognitive Schema For University Students
Batool Bannay Zubairi

Department of Psychology/ College of Education for Hum Human Sciences/ University of Babylon

Reyam Abd- Al Hussein Abd-alaa

Department of Psychology/ College of Education for Hum Human Sciences/ University of Babylon
Keywords:
Cognitive structures, study specialization, pattern of behavior
Abstract
Maladaptive cognitive schema are a collection of memories, emotion perception and physical sensation that related to person himself and  his relationship with others. The main aims of thisresearch is to identify the leve of these intrastraction in university students according the two variable gender and specialty study ,where formed a scale to detect the  Maladaptive cognitive schema consist of (63) paragraph, and applied on (400) sample (male, female) Babylon university student, where found that the existence of Maladaptive cognitive schema in them, and there is no differences between them due to variable (sex and specialty study), and this mean that the pedagogic methods of parenting and relationships between family members influence the determination of the behavior pattern from which its issued.
Downloads
Download data is not yet available.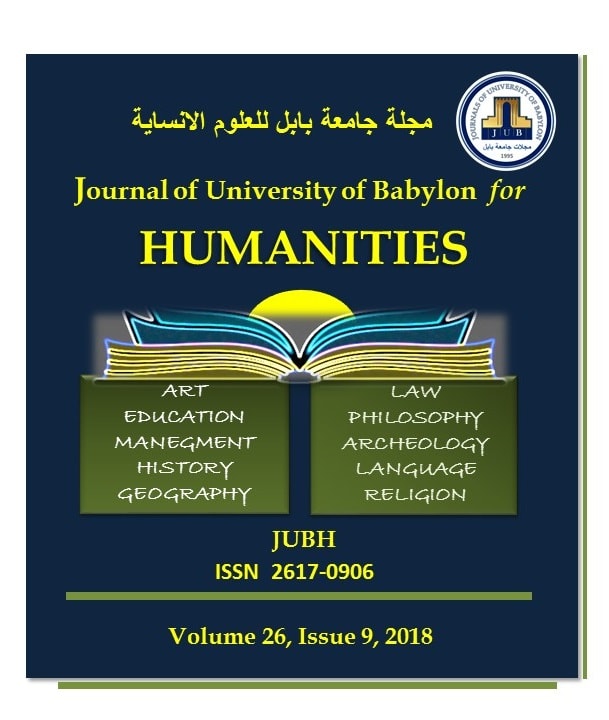 How to Cite
[1]
B. B. Zubairi and R. A.- A. H. Abd-alaa, "Maladaptive Cognitive Schema For University Students", JUBH, vol. 26, no. 9, pp. 1 - 17, Dec. 2018.