Ideological Representations in Renaissance Drawings
Mohammed Ali Ghali

Teaching Professor at the College of Fine Arts, University of Babylon

Wameed Sameer Hadi

Instructor at the Institute of Fine Arts in Diwaniya
Keywords:
Assimilation, Ideologe, the art, Humanism, Renaissance Arts
Abstract
This research is concerned with the study of (ideological representations in Renaissance drawings). This research included four chapters, which included the first methodological framework of research, which is represented by the problem of research and the objective of research (known as the representations of ideology in the drawings of the European Renaissance) and the boundaries of spatial research in Europe (1450-1550). The second chapter included the theoretical framework which contained two topics, the first dealt with the "ideology", the second included "art and ideology", "humanism and the arts of the Renaissance"
     The third chapter focused on the research procedures that included the identification of the research community and the selection of the research eye of (3) oil paintings, and then the research tool in which the researcher relied on the philosophical, aesthetic and artistic indicators which he concluded within the theoretical framework. Then the researcher reviewed the research sample in which he tried to cover the aspects of the phenomenon and its dimensions and to achieve the goal of the study.
   The fourth chapter contains the results, conclusions, recommendations and proposals. The researcher reached basic conclusions, among others.
The visual texts have been used as historical documents that bear witness to the ideological foundations of political and religious treaties.
Combining the virtual and internal dimensions of the scene and establishing a visual correlation between the realistic form and the ideological thought expressed through the forms and images, for a kind of communication between the visual and the mental of the recipient.
The conclusions:
Realistic scenes dominated the symbolic representation of ideological representation, as direct visual letters that give the recipient a great deal of understanding and clarification of the subject and make it more close and in touch with the principles of thought expressed.
The European artist recorded his works, inspired by their themes from several sources, some contemporary and other historical, or the embodiment of religious / political events or stories of the past or mythological depth in the doctrines, and this pluralism in the subjects is a clear and direct expression of the concept of ideology according to its comprehensive definition.
Downloads
Download data is not yet available.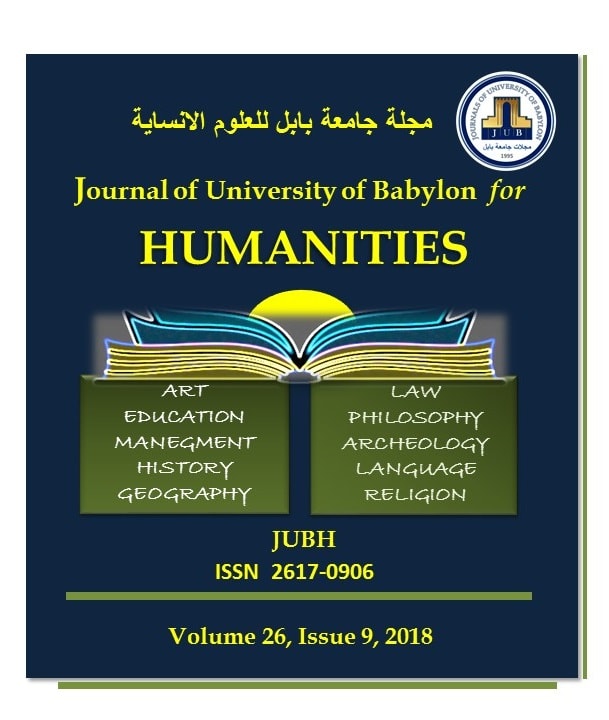 How to Cite
[1]
M. A. Ghali and W. S. Hadi, "Ideological Representations in Renaissance Drawings", JUBH, vol. 26, no. 9, pp. 140 - 161, Dec. 2018.