The Development of Classroom and Extra-curricular Activities from the Point of View of Teachers and Supervisors in Light of the Overall Quality Requirements for Elementary School Students in Iraq
Oday Ali Kadhem

Directorate of Education in the Province of Babylon
Keywords:
Classroom Activities, Extracurricular activities, Student activity
Abstract
This research dealt with the development of activities, classroom and extra-curricular from the teachers and supervisors look at the primary school in Iraq, and this study aimed to identify the process of development activities, classroom and extra-curricular by teachers and supervisors for students of primary school in light of the overall quality requirements in the province of Babil in Iraq, as the researcher used in the study descriptive analytical method. The sample of the research (30) teachers and supervisor of the administrators of school activity in the province, of (10) primary schools has been designed researcher questionnaire was presented to the arbitrators professors of specialists in addition to faculty members and administrators in the Ministry of Education in order to acquire the final version. Has been distributed to a sample study classified by area of specialization and the teachers and supervisors. The researcher analyzed the data using statistical methods (center- weighted and the relative weight), and the main results are: -
The school management has an important role in the development of student activities, especially with regard to providing the time, quotas and convincing parents and follow-up.
For school administrators do in the development of student activities, especially with regard to follow-up and preparation of plans and reports and claim to provide financial support and time.
The most important recommendations were:-
Study the reasons for the weakness of school activities in primary schools in Iraq.
Conduct a study on ways to improve school activities in the schools of the province of Babil in Iraq.
Downloads
Download data is not yet available.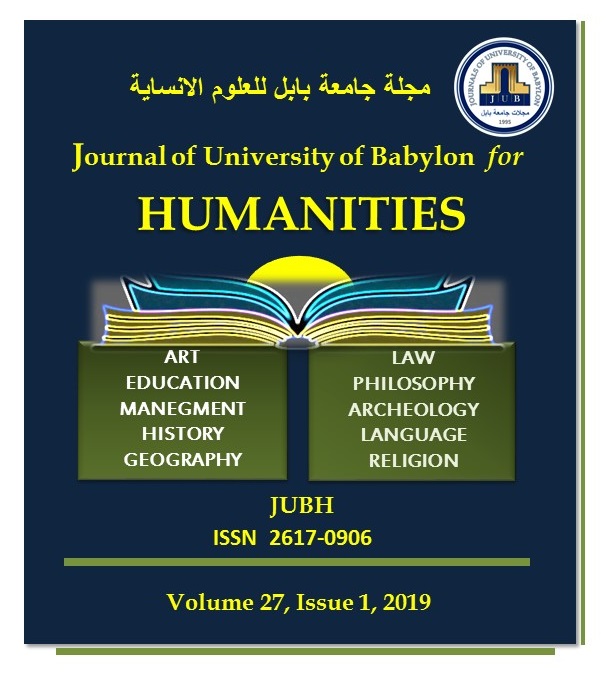 How to Cite
[1]
O. A. Kadhem, "The Development of Classroom and Extra-curricular Activities from the Point of View of Teachers and Supervisors in Light of the Overall Quality Requirements for Elementary School Students in Iraq", JUBH, vol. 27, no. 1, pp. 383 - 402, Apr. 2019.