Political Thought of John Salisbury (1117-1180)
Yonnis Abbas Nema

Babylonian Center /University of Babylon /Babil ,Iraq
Keywords:
Twelfth century, middle ages, Salisbury, political thought
Abstract
It was proved that many of the concepts, ideas and visions that influenced and still effect on modern political thought found in the European Middle Ages, which many researchers thought arose in the seventeenth century (the Age of Reason) and the 18th century (Enlightenment) and attributed to thinkers such as Machiavellian. John Locke and Thomas Hobbes and Jean-Jacques Rousseau.
It is possible to find strong roots for the elements that have emerged in the history of thought since the Renaissance in the thought of Salisbury and whatever his ideas are characterized by simplicity, but it has worked to correct and change the intellectual path that was dominated by traditional religious thought.
Downloads
Download data is not yet available.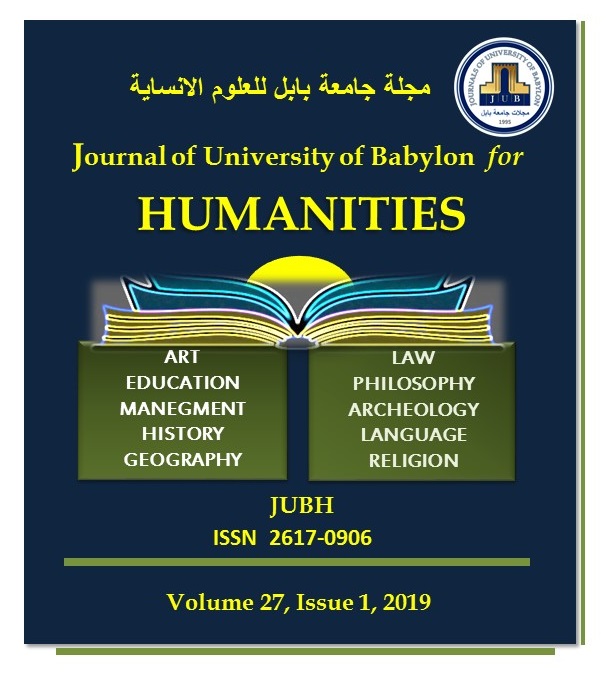 How to Cite
[1]
Y. A. Nema, "Political Thought of John Salisbury (1117-1180)", JUBH, vol. 27, no. 1, pp. 422 - 439, Apr. 2019.