The Idea of a Living Constitution in Jurisprudence and Constitutional Judiciary
Maysoon Taha Hussien

Law department /Emam Kadhum faculty/Babil /Iraq
Keywords:
Living Constitution, constitutional supremacy, fundamentalism, the textualization, the transformation of the constitutional judiciary, the interpretation of the Constitution
Abstract
The idea of a living constitution is under the shadow of the constitutional supremacy, This principle, which was originally set to protect the document that establishes the state's entity and spirit and to protect the will of the people that has been translated into the constitution, but the principle of constitutional supremacy cannot transform the constitution into a dead rigid document, no matter how high the Constitution is, the latter is a law in its essence, the latter is a law in essence and the law derives its life and effectiveness from society. Society is a moving, innovative and evolving phenomenon. Therefore, this law must keep abreast of developments and try to assimilate them and organize them in an optimal manner, so that the constitution becomes viable so that it can perform the function that it has found for it, namely, organizing life in a society characterized as a state.
Based on the above, the research explores the idea of a living constitution by addressing it in the light of jurisprudence and the rulings and decisions of the constitutional judiciary.
Downloads
Download data is not yet available.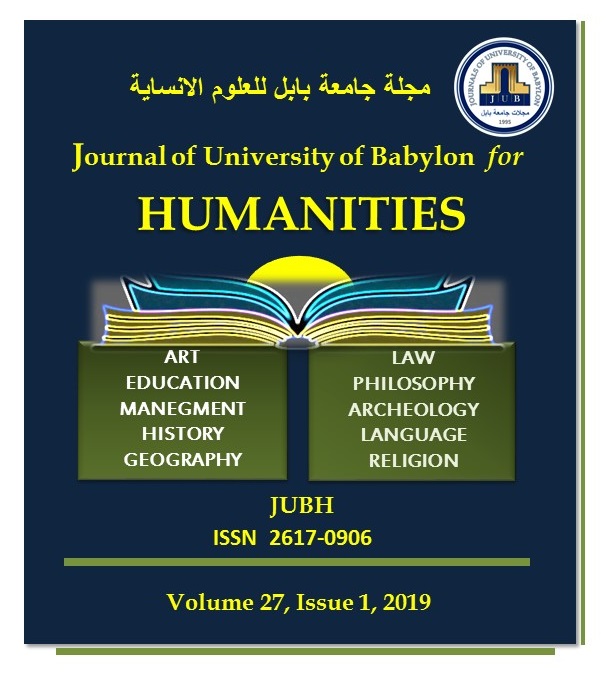 How to Cite
[1]
M. T. Hussien, "The Idea of a Living Constitution in Jurisprudence and Constitutional Judiciary", JUBH, vol. 27, no. 1, pp. 440 - 459, Apr. 2019.