The Legislative Inadequacy in Iraqi Legislators' Regulation to Ending Disciplinary Punishment of Abrogation (Comparative Study)
Sadiq Mohammed Ali

Public Law / Administrative Law /College of Law / Babylon University

Qassim Kareem Abbas Abbas

Public Law / Administrative Law /College of Law / Babylon University
Keywords:
Abrogation of punishment×canceled of regulatory punishment×condition of Abrogation×competent authority×the effects of abrogation×
Abstract
It is common Knowledge, that the administration cannot working without the human will, that express on it, since then the legislations have given great attention to public official, and his legal situation. the most important concern of public official in this regard, is providing the functional guarantees, including these related with disciplinary punishments, weather from impose its or finding the methods to eliminate its effects. The Iraqi legislator  characterized with providing means that enable the public official to eliminating the disciplinary punishments and remove its impacts, not only by judicial means, but through the mandatory petition, as the Iraqi legislator adopted the system of "thanks and appreciation", to remove the impacts of some of disciplinary punishments, and   mitigate the others.   
In addition to abrogation  the disciplinary  punishment after a certain period of time or what was called the  revocation, while other legal systems named it erased. It should be noted that while we support the Iraq legislators' view, put this view had been flawed,  so this lead as to devote this thesis to deals with this shortcoming by organizing the mean of abrogation the disciplinary punishment after certain period of time.
Downloads
Download data is not yet available.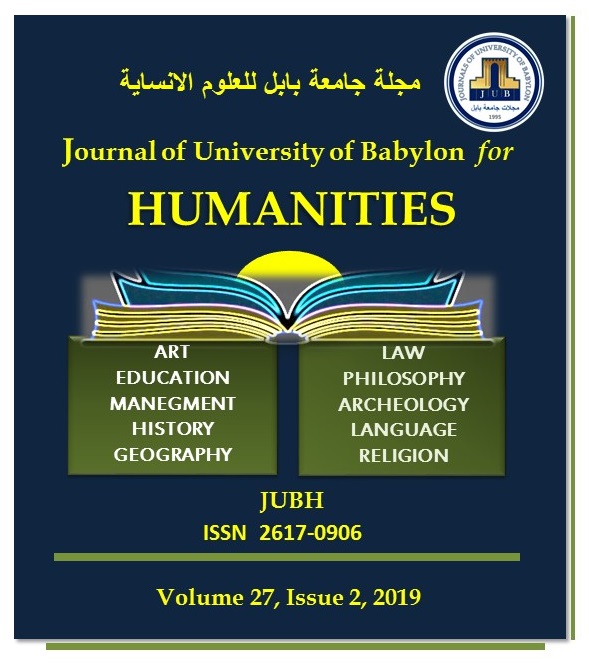 How to Cite
[1]
S. M. Ali and Q. K. A. Abbas, "The Legislative Inadequacy in Iraqi Legislators' Regulation to Ending Disciplinary Punishment of Abrogation (Comparative Study)", JUBH, vol. 27, no. 2, pp. 38 - 53, Aug. 2019.