The Issue of Loyality in the Iraqi Society إشكالية الولاء في المجتمع العراقي
Ammar Saleem Abd

Social Department/Babylon University/Babel/Al-Iraq
Keywords:
loyalty, problematic, identity, society, sectarianism
Abstract
Iraqi society suffers in the last period of the state of divisions and fragmentation of partisan, sectarian, national, religious, regional and tribal unprecedented in any previous stage of modern history, what are the reasons for this fragmentation and fragmentation of the Iraqi national identity? Is it in the political successions on the government of Iraq, which has devoted the loyalties and quality of its members, or as a result of partisan, national, and sectarian education that tends to achieve interests on the basis of quotas without taking into account the dangers that could result from them! The research is of great importance to try to find ways to address the causes and circumstances of diversity in loyalty as obstacles to the establishment of an Iraqi civil society far from extremism and Hyperbole.
Identify the nature of loyalty in Iraqi It aims to know the factors that cause diversity It aims to know the factors that cause diversity
This research is a library research based on monitoring the scientific literature related to the research topic or problem.
Downloads
Download data is not yet available.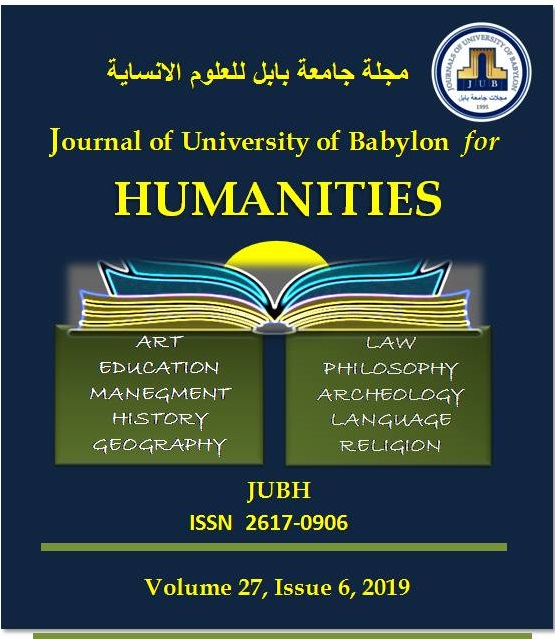 How to Cite
[1]
A. S. Abd, "The Issue of Loyality in the Iraqi Society إشكالية الولاء في المجتمع العراقي", JUBH, vol. 27, no. 6, pp. 1 - 15, Dec. 2019.