A Critical Pragmatic Approach to the Folklore Literary Text المقاربة النقدية التداولية للنص الأدبي التراثي (المقامة القريضية لبديع الزمان الهمذاني نموذجا).
Dalal Ouachen

University of Echahid Hamma Lakhdar Elouad
Keywords:
The deliberative approach, standing, verbal action, discourse analysis
Abstract
A deliberative aooroach is a methodology that explore the several determinants of linguistic circulation, and the ovarall relations batween the speakes and everyone involved in the linguistic communication, the circumstances and the infeluences surrounding the speech situation; and its significance through the context of "Hadith" (verabal theory). The study of the method or the manner in which present an essue and have the signiicance moves from the explicit to the implicit level " conversational theory and the theory of argu;ents ; in addition to the theory of linguistic verbs stated by Oxford's philosophers, which is the essence of the whole theory; we have to be contented in this intervention because of the conditional size in this meeting. The aim o the literary discourse is to show mutual interaction between the two sides of the discourse, and that speech based on the dialogue as it is
Downloads
Download data is not yet available.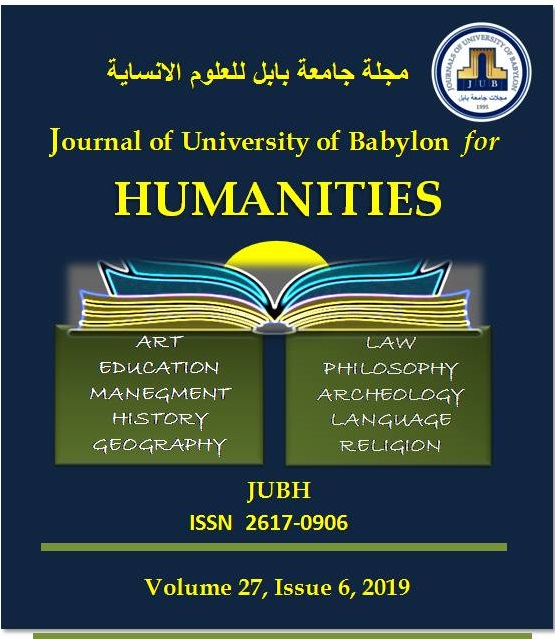 How to Cite
[1]
D. Ouachen, "A Critical Pragmatic Approach to the Folklore Literary Text المقاربة النقدية التداولية للنص الأدبي التراثي (المقامة القريضية لبديع الزمان الهمذاني نموذجا).", JUBH, vol. 27, no. 6, pp. 31 - 38, Dec. 2019.