Rajab al-Bursi al-Hili between mystery and hyperbole رجب البرسي الحلّي بين الغموض والغلو
Ama'l Adnan Ahmed

Fajr Al-Sadiq School for Girls

Zainab Fadhil Mirgan

Islamic History, College of Education for Human Sciences, University of Babylon, Iraq
Keywords:
Rajab , Al-Birsi's , mystery, al-Hili, hyperbole
Abstract
Al-Persi is one of the eighth and ninth century AH scholars. He was one of the scholars who were marginalized in the history books and the translations of men. No elders, pupils, vacations, or scientific trips were mentioned. No date or place of death was mentioned for sure. Research to remove some ambiguity about them and collect his scientific works to highlight the reason for the dispute over the personality of Persi and not the purpose of the research to issue judgments.
Downloads
Download data is not yet available.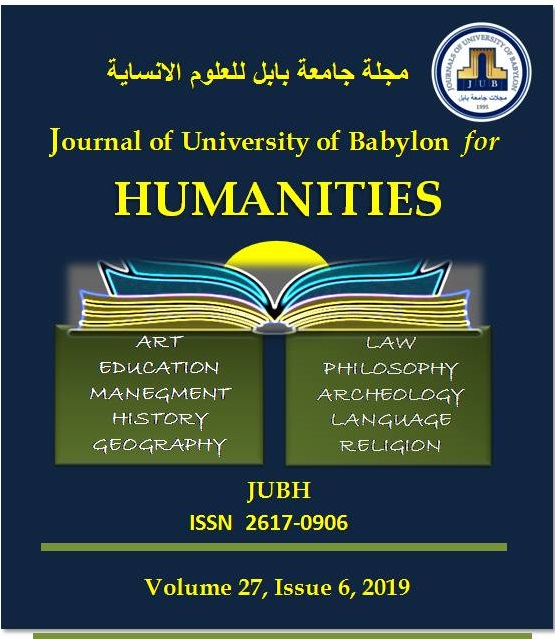 How to Cite
[1]
A. A. Ahmed and Z. F. Mirgan, "Rajab al-Bursi al-Hili between mystery and hyperbole رجب البرسي الحلّي بين الغموض والغلو", JUBH, vol. 27, no. 6, pp. 95 - 109, Dec. 2019.