Appearance and Invisibility in Quranic Colleges الظهور والخفاء في الكليات القرآنية
Zahraa Qahtan Ayed Al-Salami

College of Islamic Sciences /University of Babylon

Fadel Abdul-Abbas Al-Naimi

College of Islamic Sciences /University of Babylon
Keywords:
appearance, concealment, faculties, nodal.
Abstract
The topic (appearance and concealment in the Koranic faculties) is the cornerstone in the detection of vocabulary and vocalizations of the Koranic evidence and Emirates as well as the context and clues internal and external comes from the importance of this topic of being the basis of the construction of the Koran as the words are distributed between the appearance of the Koran and between the apparent and hidden and between clear and hidden  , The study is an objective study with the application of an explanatory side for the benefit and benefit, the research has been held on two subjects, the first topic: the emergence and concealment in the nodal faculties The first demand includes: nodal faculties, the second demand: the fundamentals of nodal faculties, the  Search II: procedural applications for the emergence and rough in colleges Streptococcus, together with the introduction and preparation at the beginning of the research and the conclusion of the most important results of the study.
Downloads
Download data is not yet available.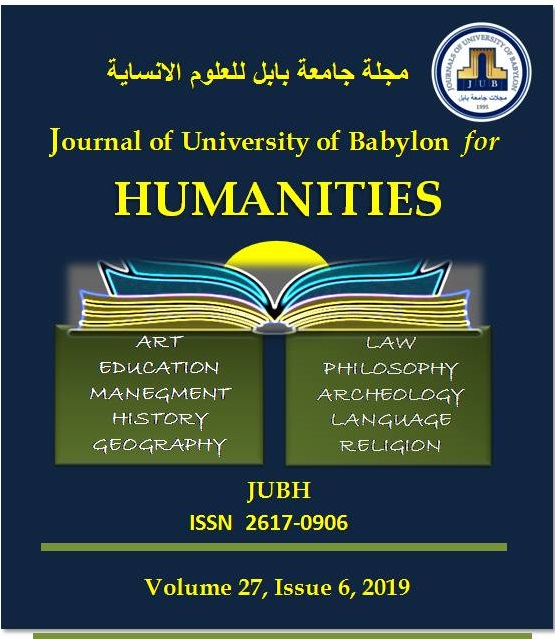 How to Cite
[1]
Z. Q. A. Al-Salami and F. A.-A. Al-Naimi, "Appearance and Invisibility in Quranic Colleges الظهور والخفاء في الكليات القرآنية", JUBH, vol. 27, no. 6, pp. 125 - 138, Dec. 2019.