Islamic Values and their Contribution to the Integration of Societies (Analytical Study)
Zainab Hakeem Obaid

College of Al Imam Al Kadhum (PBUH) for Islamic Sciences University / sections of Babylon
Keywords:
Islamic values, Quran, Sunnah, personal values
Abstract
Interest Al Quran and Al Sunnah are very concerned with Islamic values ​​on a personal and social level, because they are one of the most important pillars on which life is based, and by which the Muslim knows the limits of his relationship with himself, his Lord and his community, and given the importance of this topic will be devoted to the study (Islamic values ​​and their contribution to the integration of societies -) To show the impact of Islamic values ​​on building and promoting societies.
The research was organized with an introduction, a preamble and two researches, followed by a conclusion with the most important results that were made clear in the light of the research. The study concluded, and then a list of the sources that I used to write the research.
Downloads
Download data is not yet available.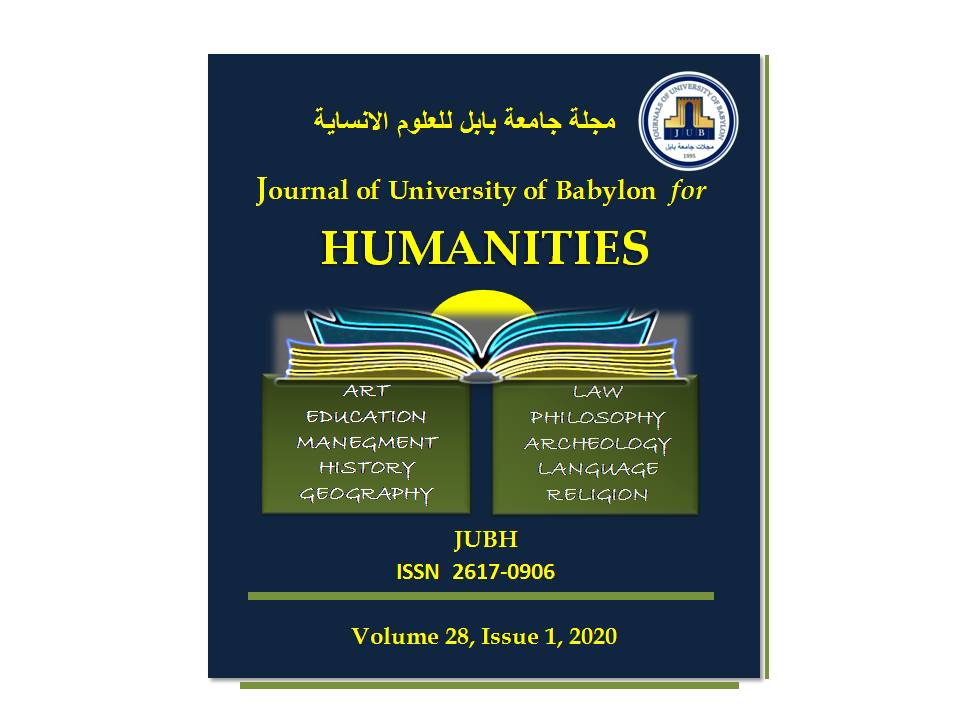 How to Cite
[1]
Z. H. Obaid, "Islamic Values and their Contribution to the Integration of Societies (Analytical Study)", JUBH, vol. 28, no. 1, pp. 27 - 46, Feb. 2020.