The Envisaged Messages of Violence and Atrocities in Sarah Kane's Blasted
Majid Hameed Niama Al-Hachami

Department of English Language & Literature/Colegge of Education/ University of Kufa
Keywords:
British theatre, Sarah Kane, Blasted,
Abstract
The profoundly original British young playwright, Sarah Kane, is regarded as one of the leading figures of the 1990s playwrights.  Although her writing life was short and brief- with five-full length plays- Kane was able to canonize herself as one of the British iconic playwrights. The 1995 production of Kane's debut play Blasted at the Royal Court Upstairs became the defining moment of a new aesthetic in the British theatre. As playwright born in the 1970s, witnessing the devastating events of the 1990s, Kane's fears, anger and desire are well reflected in her plays.  Indeed, Blasted is the first play in which Kane began addressing the themes that most members of her generation were suffering from. The play pictures extreme physical and spiritual violence that torn apart the three characters. Blasted, as Kane indicates on different occasions, is mainly concerned with the Bosnian conflict. Thus, atrocities committed in Bosnia are masterfully depicted. The present paper aims to examine the manifestations of violence and atrocities in Blasted and the envisaged messages that Kane intends to deliver to her British audience in particular and the world in general.
Downloads
Download data is not yet available.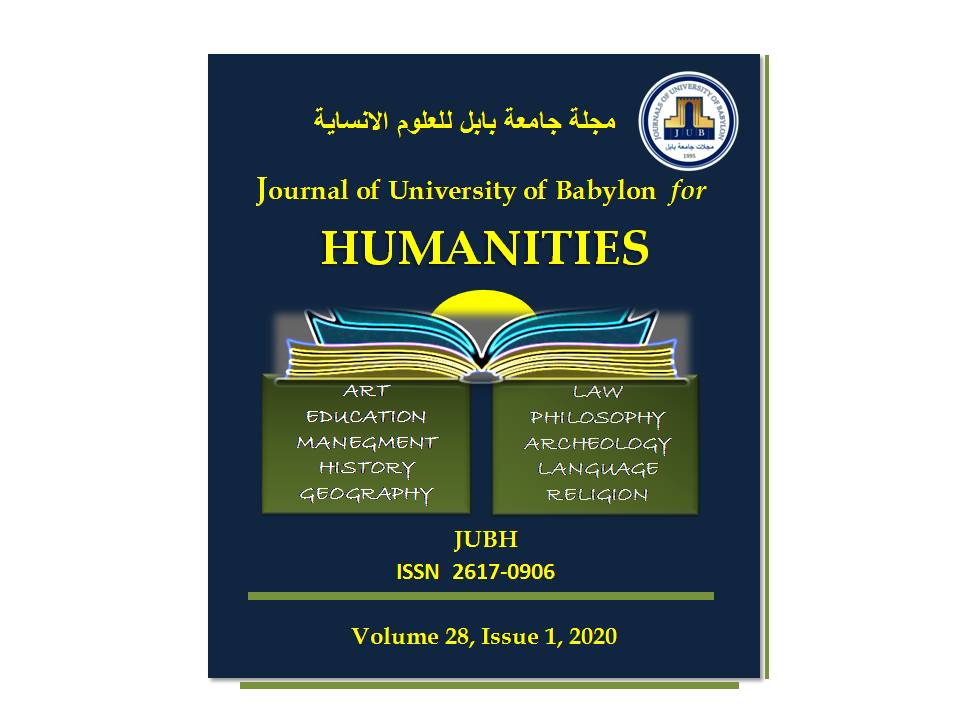 How to Cite
[1]
M. H. N. Al-Hachami, "The Envisaged Messages of Violence and Atrocities in Sarah Kane's Blasted", JUBH, vol. 28, no. 1, pp. 77 - 87, Feb. 2020.