Thought Fusion Beliefs Relation with Some Demographic Variables of University Students
Batool Banai Zubari

Department of Educational and Psychological Sciences/ College of Education for Human Sciences/ University Of Babylon/ Babylon-Iraq

Safa Bahaa Makii

Department of Educational and Psychological Sciences/ College of Education for Human Sciences/ University Of Babylon/ Babylon-Iraq
Keywords:
thought, fusion, beliefs
Abstract
This paper aims to identify Correlation between thought fusion beliefs andtheir relation to some demographic variablesin university students,To achieve the research objectives, the researchers developed a thought fusion beliefs scale based on the Rachman pattern (Rachman, 1997),  Later, the researcher verified these scales and statistically analyzed their items on a sample of 380 female and male students of Babylon University, selected in a stratified random manner. Upon completion of research tools, final application was implemented on the research sample of 450 students, selected in the same previous manner. To address results of her research, the researchers used a group of statistical methods including T-test for one single independent sample, Two Way Analysis of Variance, Cronbach's Alpha, Chi Square
The researcher reached to the following results:
There are statistically significant differences in thought fusion beliefs in university students according to the gender variant, but not according to the specialty variant.university students have thought fusion beliefs
Downloads
Download data is not yet available.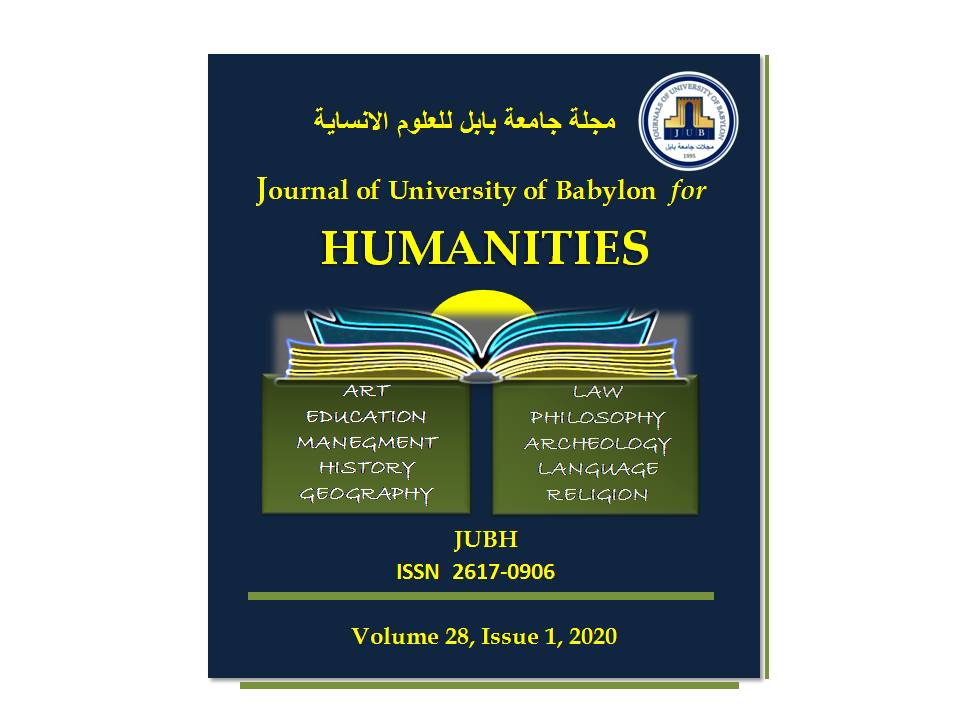 How to Cite
[1]
B. B. Zubari and S. B. Makii, "Thought Fusion Beliefs Relation with Some Demographic Variables of University Students", JUBH, vol. 28, no. 1, pp. 121 - 135, Feb. 2020.