The Obelisk About Him in the Iraqi Theatrical Discourse
Ahmed Mohamed Abdel Amir

Zainab Dawood Salman
Keywords:
Unauthorized, Unauthorized Hidden
Abstract
The theater is the place where all the ideas and artistic visions forbidden by the taboos (social and religious politics) are stored to address the individual's needs and to know his suffering in indirect ways, reaching the recipient through a cinematic.
This study was devoted to uncovering the silence in the Iraqi theater discourse. It included four chapters: The first chapter included the methodological framework of the research, which included the problem of research. How is the silence represented in the Iraqi theater discourse? And the importance of research and research objective, which is identified in the detection mechanisms of the silent operation in the Iraqi theater discourse. The limits were limited to theatrical performances in the National Theater in Baghdad for the period (2005 - 2015). The chapter concludes with the definition of terms.                                                            
Chapter Two: Theoretical framework, which included three questions. Combining the first topic: The concept of silence, concept, the second topic: the silent in the proposals of psychology, the third topic: silent in the world theater discourse. The chapter concluded with previous studies, discussions and the theoretical framework.
While the third chapter included: research procedures, the research community and its tools and the methodology of research and analysis of the sample (play Ahlam Carton by Karim Shugaidl and directed by Kazem Al-Nassar 2013).                          
Chapter 4 contains the findings, conclusions and recommendations, as well as a list of sources and references.                                                                                           
Downloads
Download data is not yet available.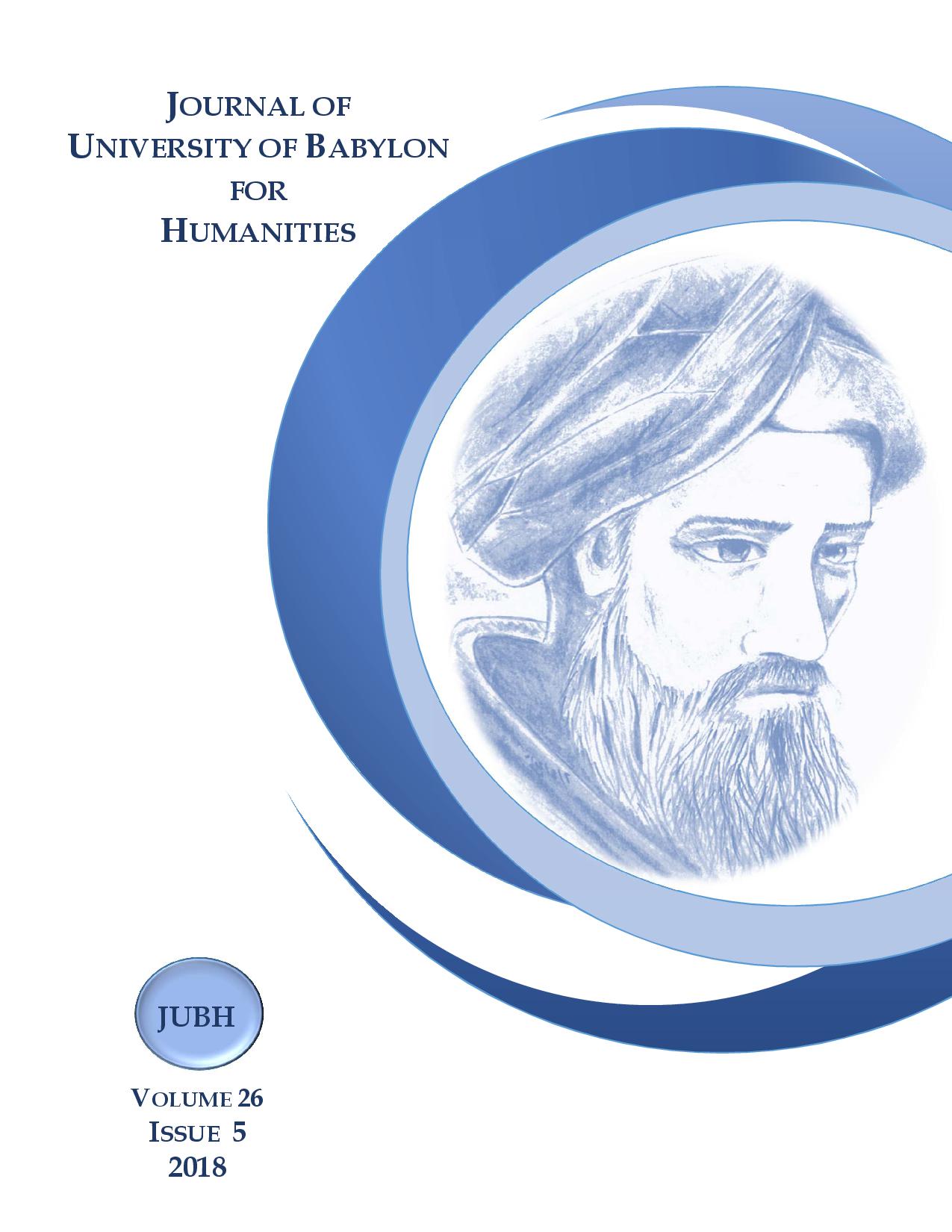 How to Cite
[1]
A. Abdel Amir and Z. Salman, "The Obelisk About Him in the Iraqi Theatrical Discourse", JUBH, vol. 26, no. 5, pp. 17 - 49, Apr. 2018.