Developing Agent-Based Model for Colorization
Keywords:
colorization, automatic color transfer, agent-based modeling
Abstract
Colorization is adding colors to black and white images. Colorization attracts the interest of researchers as it serves wide are of applications such as web technology and medical images processing. The expected large dimensionality of source datasets, imposes the automation is mandatory. In this paper, a natural inspired solution is developed for automatic color transferring from colored to grayscale images. The proposed algorithm can be easily implemented in parallel and distributed environment. We show that our technique can be applied on broad image types, with preserving image features such as texture and luminance. The resulting images make our technique applicable in verity domains. The algorithm is simulated and result is presented using NetLogo tool.
Downloads
Download data is not yet available.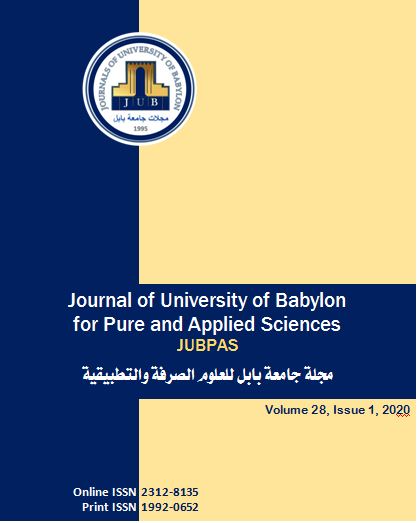 How to Cite
[1]
A. A. . . . . . Husssein, M. A. . . . . . . . . . . . Salman, H. A. . Al Essa, and . N. Y. . Hussein, "Developing Agent-Based Model for Colorization", JUBPAS, vol. 28, no. 1, pp. 147-157, Apr. 2020.