Evaluation of Different Methods of Curing Bacterial Plasmids
Keywords:
Plasmid, Type of plasmid, Mechanism the replication of plasmid, curing plasmid, CRISPRcas9
Abstract
Plasmids play an important role in the spread of antibiotic resistance among bacterial strains that pose a threat to global health. Traditional methods of curing plasmid rely on the development of bacterial strains under inappropriate conditions, such as high temperature or the addition of intruding agents that interfere with the structure of DNA synthesis during the replication of plasmids. Other methods rely on the phenomenon of plasmid compatibility based on the principle of competition between identical plasmids but require accurate knowledge of the mechanism of multiplying the target plasmid, in addition to the subsequent treatment of the interfering plasmid. With the advent of Crispras9, which simulates natural bacterial defense against plasmid and latex infiltrators, this technique has been used as an accurate tool for targeting places specializing in plasmid DNA. In this review, we will address the most important methods of removing and deleting plasmids from bacterial cells.
Downloads
Download data is not yet available.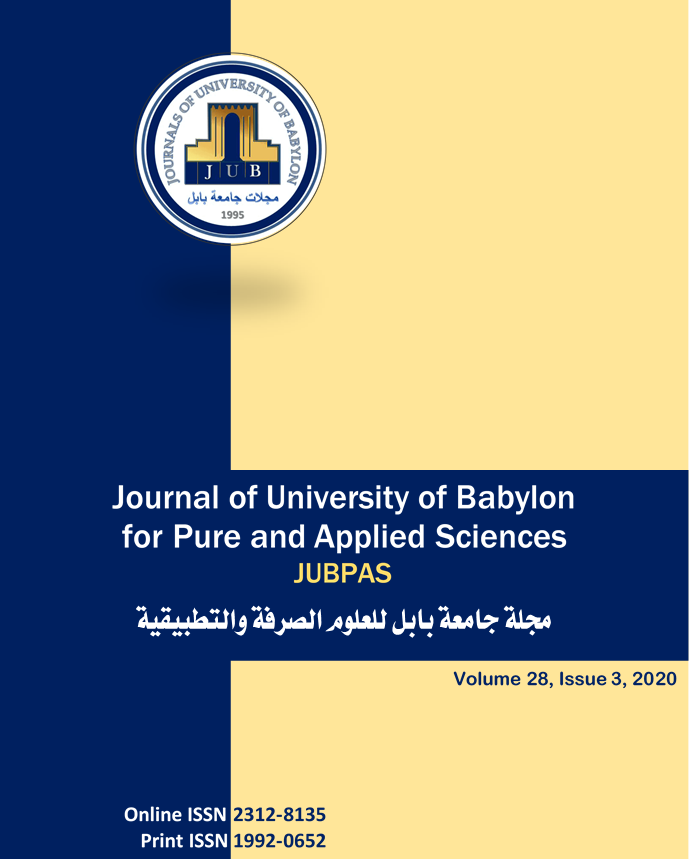 How to Cite
[1]
D. M. Al-Shuailiyah, Z. M. . AL-Taee, R. S. Hussian, H. M. . Ridha, and R. N. . Ali, "Evaluation of Different Methods of Curing Bacterial Plasmids", JUBPAS, vol. 28, no. 3, pp. 55-67, Dec. 2020.
Copyright (c) 2020 Journal of University of Babylon
This work is licensed under a Creative Commons Attribution 4.0 International License.