Virulence Factors in Streptococcus pneumonia and the Role of Complement C1q in the Immune Response
Keywords:
Pneumococcal staphylococcus, C1q, virulence factors, cell surface proteins, complement pathway
Abstract
Streptococcus pneumonia is a major pathogen in humans, and causes diseases such as pneumonia and meningitis. This bacterium produces many virulence factors that participate in the mechanics of injury. The battle between human host and bacterial pathogen is extremely complex. Each side tries to outpace the other in the race for survival. Particularly in the innate immune system in humans, the complementary immune system acts as the first line of defense against invading pathogens during the course of evolution, however, the pathogen has developed multiple strategies to counter the host complement system and colonization, for survival and sustainability within the host. One of these pathogens is Streptococcus (pneumococcus), which are Gram-positive bacterial pathogens that often coexist in the human respiratory system. Depending on the host's sensitivity, pneumococcus can transform into an infectious agent that spreads within the human host and causes diseases ranging from mild to severe and potentially life-threatening diseases. This transition from the symbiont to the infectious agent is a very complex process and an understanding of this mechanism is essential in controlling pneumococcal disease. Using its complex arsenal of weapons such as surface adhesions as well as pneumococcal recruitment recruit the host's immune system. This review discusses the biological activity of several pneumococcal virulence agents and describes C1q, the first subunit of the classic complement pathway, and its role in antimicrobial reactions, as pneumococcus exploits C1q as a molecular bridge that facilitates the attachment of this bacterium to the cell surfaces of the host.
Downloads
Download data is not yet available.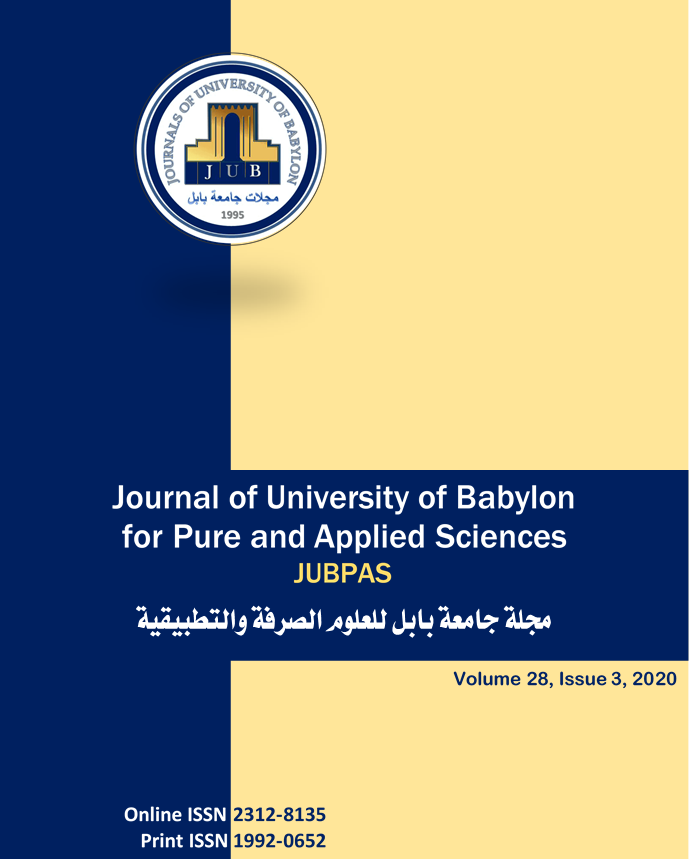 How to Cite
[1]
H. M. . Ridha, Z. M. . AL-Taee, R. S. . Hussian, and D. M. . Al-Shuailiyah, "Virulence Factors in Streptococcus pneumonia and the Role of Complement C1q in the Immune Response", JUBPAS, vol. 28, no. 3, pp. 182-195, Dec. 2020.
Copyright (c) 2020 Journal of University of Babylon
This work is licensed under a Creative Commons Attribution 4.0 International License.