Textile at Mesopotamia in Published Cuneiform Texts and Art
Abbass Zueyyed Mawwan

University of Babylon/College of Arts/Department of Archaeology

Ahmad Aziz Salman

Excavator-Directorate of Archaeology Babylon
Keywords:
Textile, Spindle, Wool, Linen, Cotton
Abstract
Mesopotamia is famous for its strategic location and its for tile lands in comparison to the lands of the ancient Near East. Mesopotamia was on agricultural, commercial, and manufacture center, accordingly, some of its cities had specialized with some crafts, one of the famous industries in ancient Mesopotamia was textile as it was one of the important needs of humans in his daily life when he needed at first to cover his body with tree leaves animal leather and fur. In the passage of time, humans developed the textile manufacture by using wool and cotton and developed the tools of weaving and they tend to train workers toward in workshops that belong either to the timple, palace or to rich people, such practice took place in almost every city in ancient Mesopotamia.
Downloads
Download data is not yet available.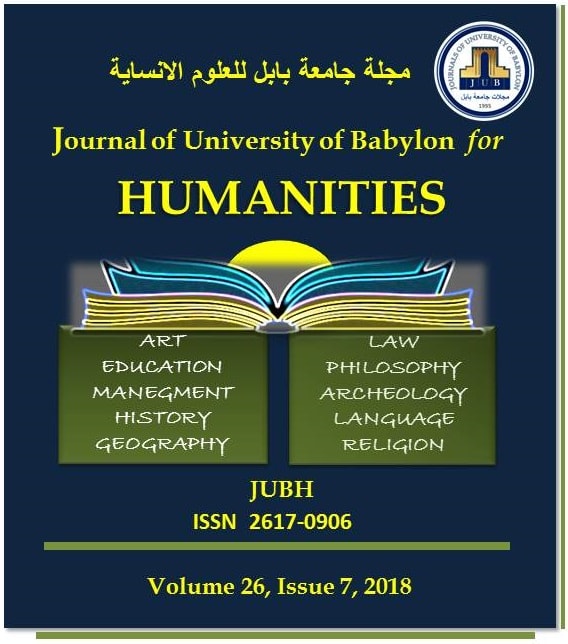 How to Cite
[1]
A. Z. Mawwan and A. A. Salman, "Textile at Mesopotamia in Published Cuneiform Texts and Art", JUBH, vol. 26, no. 7, pp. 1 - 25, Jul. 2018.