The Architecture of Religious Bulidings in the Akkadian period
Abbass Zueyyed Mawwan

Department of Archaeology /College of Arts / University of Babylon
Keywords:
Temple, Akkadian Period, gods, Buttresses, cella
Abstract
The religions buildings in Mesopotamia were developed with the changes of politics, society and religion. These changes played roles in defining the importance of these temples in the levels of religion and architecture. Accordingly, some temples were dedicated to tow gods or more. Some temples were more distinguished which refereed that the temple was dedicated to a major god. The differences in architecture can be ascribed to the ancient Mesopotamian religion which was based on multiplicity of gods and the status of the god to which the religious building is dedicated.
      The  present study is dedicated to studying samples of religious buildings during the Akkadian period focusing on their plans and architecture and how they were affected by the older religious buildings and the changes that took place on their architecture during this period which witnessed the coming of new people from Al-Jazera and took the raign in Mesopotamia.             
Downloads
Download data is not yet available.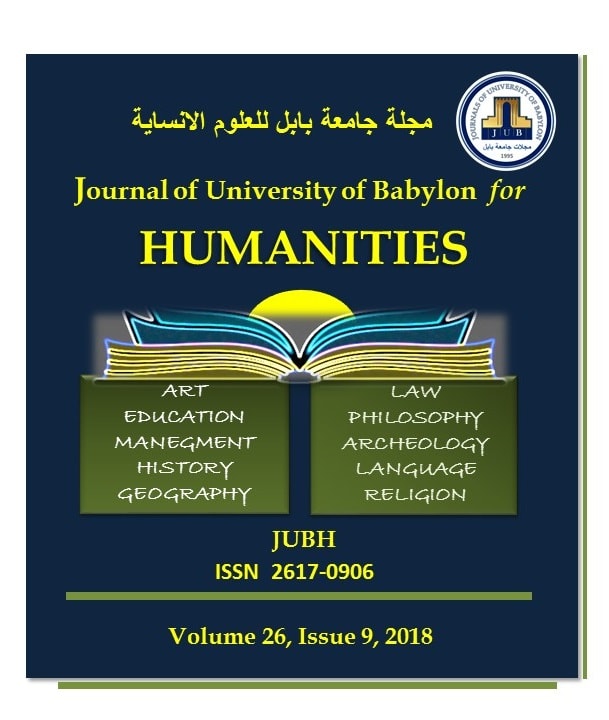 How to Cite
[1]
A. Z. Mawwan, "The Architecture of Religious Bulidings in the Akkadian period", JUBH, vol. 26, no. 9, pp. 208 - 223, Dec. 2018.