The Terms Suffixes and Annexation in The Arabic Morphological Lesson –Balancing Study
Muna Yousif Husain

College of Art-Arabic Laughing-¬¬¬¬¬¬¬University of Babylon
Keywords:
The Terms, Suffixes, and Annexation, Arabic Morphological
Abstract
This study includes the presentation of a literal distinction between two terms of the Arabic literal terms in order to clarify their conditions and their origins in the Arab structure. Although the first term was common in the languages ​​of the adhesion and the desire of those involved in the Arabic language curriculum, The increase, in this case, is the Arabic language of derivation, and the adherents of the adherents of the question are not, nor are they, a phenomenon which is the object of the derivation. The attachment is from the heart of Arabic, and can not find its impact in the languages ​​nearby or distant Distinction was a milestone in Arabic, whether the fluctuations of the structure from the trio to the quadrilateral on the measurement of the quadrilateral or in terms of weakening or polyps of the letters of morbidity.
Downloads
Download data is not yet available.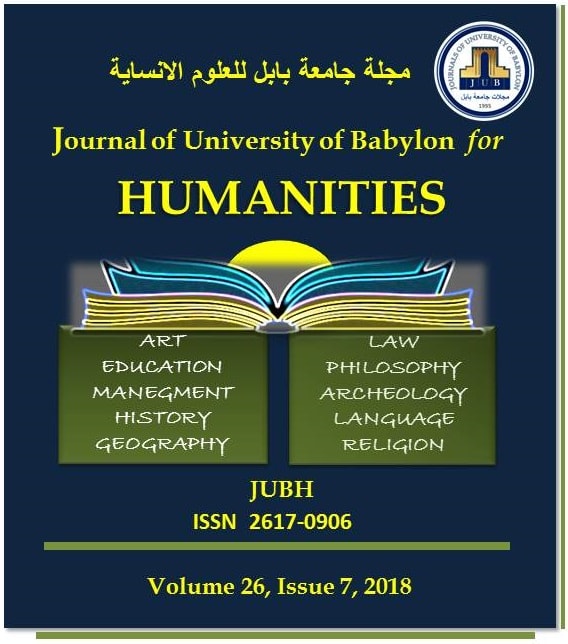 How to Cite
[1]
M. Y. Husain, "The Terms Suffixes and Annexation in The Arabic Morphological Lesson –Balancing Study", JUBH, vol. 26, no. 7, pp. 344 - 363, Jul. 2018.