Grammatical Criticism of Al-Akfash Al-Awsat in His Book (Quran Meanings)
Muna Yousif Husain

Arabic Laughing / College of Art /University of Babylon
Keywords:
Grammatical Criticism, Grammatical, Criticism،Meanings Quran, Al-akfash.
Abstract
Abstract This is a research in the Arabic grammatical lesson, which seeks to critique the grammatical sentence represented by words of names, actions and letters related to them. It was a study in the grammatical structure specified by the meaning. The words that occurred in grammatical disagreement between the grammar schools on the one hand and the readers on the other hand, The meaning behind this dispute, and the strangeness that the readers are likely not to weight, and their reference to that in what they believe of the readability on the seven or ten or more than the measurement does not follow, and this was the role of obscurity in determining what can be determined from the meanings that sometimes contradict the text of the Koran During his breach of public reading.
Downloads
Download data is not yet available.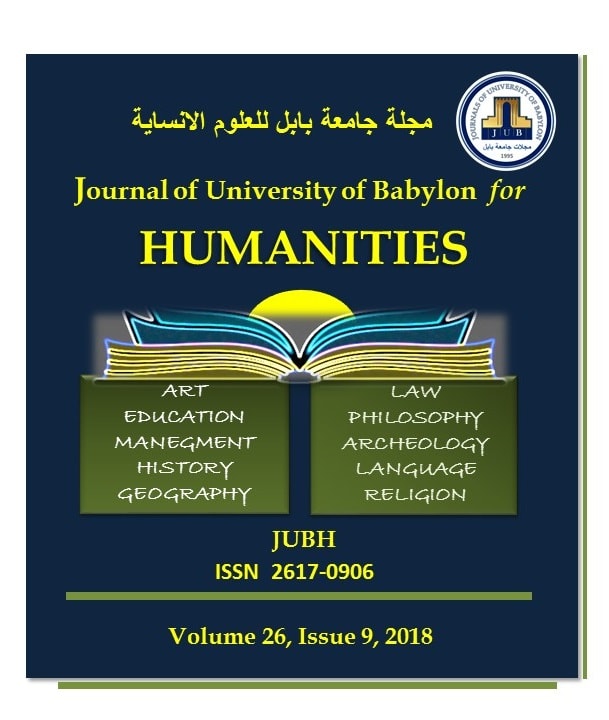 How to Cite
[1]
M. Y. Husain, "Grammatical Criticism of Al-Akfash Al-Awsat in His Book (Quran Meanings)", JUBH, vol. 26, no. 9, pp. 237 - 269, Jan. 2019.