Critical View of the Approach to the Rules of Conflict in Iraqi Private International Law
Khair Al Dine Al Amine

Faculty of Law/ Babylon University/City of Babylon/ Iraq
Keywords:
Appropriate law, International conventions, Multiple links, Expansion of the idea of attr, bution
Abstract
The rules of conflict in law are general and indirect rules. They don't provide substantive solutions to the dispute before the courts، because their task is to determine the relevant law. These rules seek to find appropriate and fair solutions between the parties. In order to achieve its goal some of them are flexible and others are rigid، not easy to be applicable، such as criteria based on territory of the state، or the principle of state sovereignty. The Iraqi legislator in the Iraqi civil Code 1951 had been adopt the latest theories and principles in the field of conflict of law theory in the field of comparative law.  From that time until now، it has not changed، despite the important developments that have occurred internationally since the second half of the last century in the economic، social and political fields as well as at the level of our country Iraq. This paper proposes to reconsider the importance of the conflict of laws rules in Iraqi private international law in accordance to the contemporary in developments and the growth of international private relations. The Iraqi legislature is obliged to respond the new developments and to review some rules of conflict of laws.
Downloads
Download data is not yet available.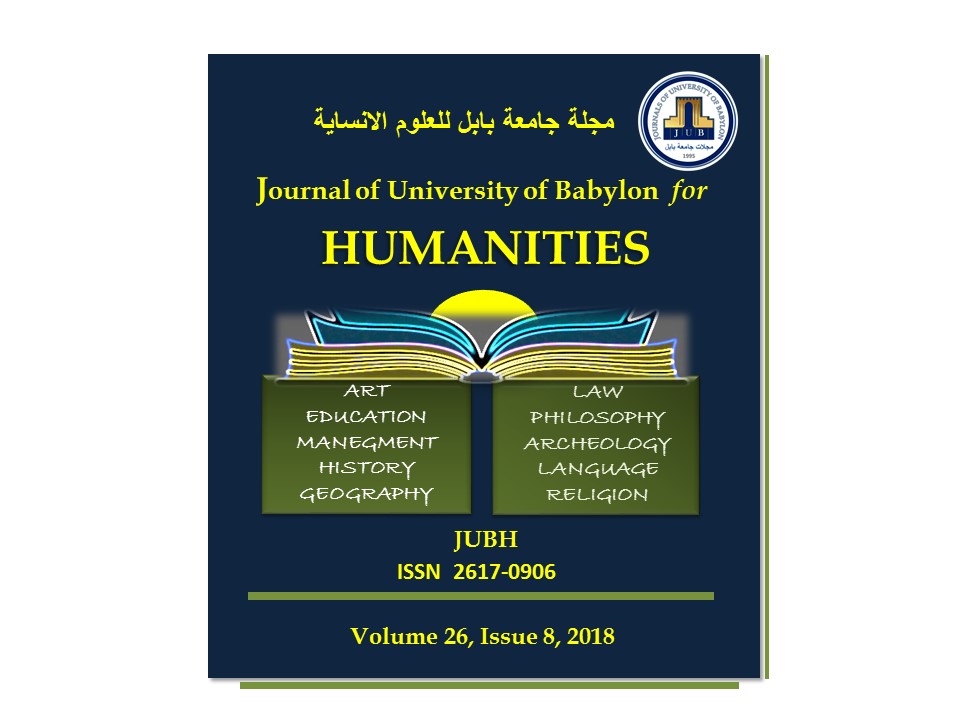 How to Cite
[1]
K. Al Amine, "Critical View of the Approach to the Rules of Conflict in Iraqi Private International Law", JUBH, vol. 26, no. 8, pp. 99 - 115, Nov. 2018.