The Criminal Effects of the Crime of The Employees Seizure of Real Estate "A comparative Study"
Hassoun Obaid Hijij

College of Law / University of Babylon

Hussein Jumaah Mohammed

College of Law / University of Babylon
Keywords:
effects, criminal, crime, employee, seizure, property
Abstract
public official, since the criminal responsibility of the public official is dangerous because of the legal consequences for the public official. The commission of a public official for any crime raises his legal responsibility, and this liability may be civil, penal or disciplinary, depending on the type of crime he committed. The crime committed by the public official is either a disciplinary offense that gives rise to disciplinary responsibility that results in disciplinary punishment, The employment relationship does not necessarily result in any crime committed by the public employee, depending on the type of crime, its severity, its relationship to the job, and its being prejudicial to the job. "If the offense is criminal", as well as the civil responsibility to redress the harm caused by the crime by compensating the victim of the crime. The focus of our research will be on the criminal effects of the disciplinary and civil action arising from the scope of our research. A civil servant who has committed a criminal offense in the performance of his or her duties or because of which a crime is punishable by a criminal offense. Based on this, the criminal effects of the crime of the employee's seizure of a property is the movement of a legal complaint against the accused and that the movement of this complaint is carried out by certain parties by law and also before certain judicial bodies, and consequent imposition of a penalty against the accused whether these penalties are original or consequential or That the commission of the offense may be accompanied by incidental and consequential facts and reveals the gravity of the seriousness of the perpetrator, which necessitates a commutation of the penalty or facts that lead to a tightening of the penalty. The commission of the offense by the employee is an affront to the functional bond between him and his employer.
Downloads
Download data is not yet available.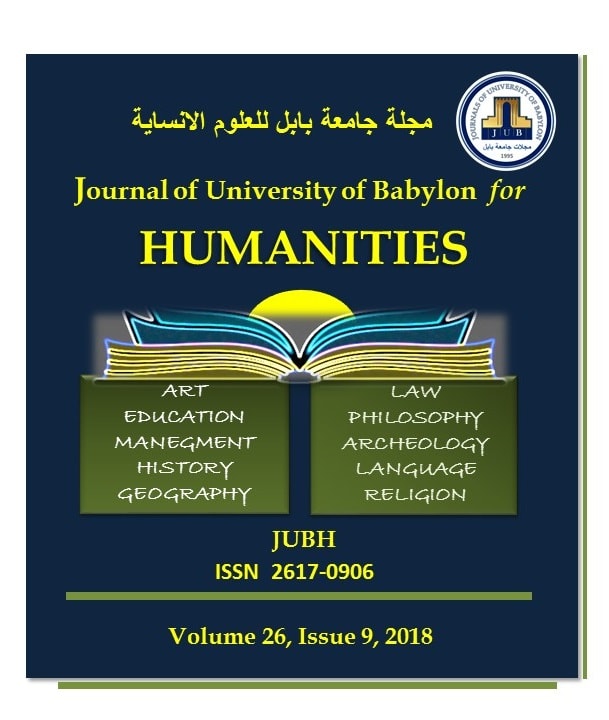 How to Cite
[1]
H. O. Hijij and H. J. Mohammed, "The Criminal Effects of the Crime of The Employees Seizure of Real Estate "A comparative Study"", JUBH, vol. 26, no. 9, pp. 18 - 57, Dec. 2018.