Inclusion in the Prophexic Hadith
Fatima Hamza Kazem

University of Baghdad / College of Islamic Sciences / Department of the fundamentals of religion /Iraq / Babylon Province
Keywords:
religion and judgments, change text, listing
Abstract
Listed in the language: ((is the name of the effect of the thing included in the thing if you entered it, and included it, and included so in the case if inserted)).
The listing is a kind of ailment of the hadeeth of the hadeeth, and the hadeeth that is included is a kind of weak hadeeth, which is as the scholars have known: And the Messenger, and is in the attribution, and accustomed to the narrators of the hadiths considered, and correct the alert to any increase in the talk, no matter how small, and to provide it, and the owners, in Sindh or in the Metn, because not alert them raises suspicion between the words infallible (Peace be upon him) and the words of the narrator, which leads to lying to them (peace be upon them).
Therefore, researcher sought to alert to this increase according to my humble efforts.
Downloads
Download data is not yet available.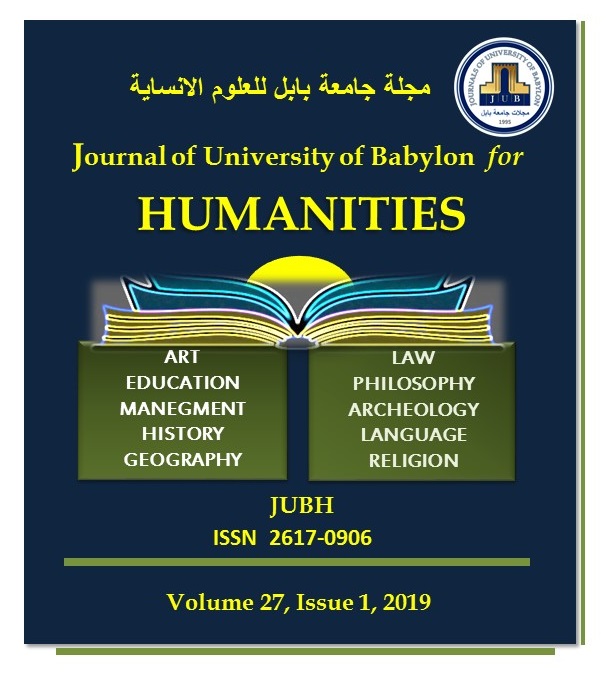 How to Cite
[1]
F. H. Kazem, "Inclusion in the Prophexic Hadith", JUBH, vol. 27, no. 1, pp. 162 - 175, Apr. 2019.