The Effect of Cort in Gaining of Second Year Secondary School Student in Chemistry and Minting Them
Khadija Eubeed Hussien

Department of physic/ College of Education/Ministry of higher Education and Scientific Research University of Babylon
Keywords:
Cort, gaining, secondary school, minting
Abstract
The available methods of education limited to saving and retrieving information, thus they are not efficient because they depend on the content of scientific material and not considering students. In this study, the effect of applying the cort program in the education of second stage Mediterranean school at the chemistry.
The empirical design is considered and for girls the syadaa Mediterranean school is chosen to implement the experiment . Tow groups are chosen as a sample for the experiment and it is noticed that the group used the cort program are better in subscribing in understanding the contents of subject. It is suggested to make another studies around using the cort program in Education in different disciplines
Downloads
Download data is not yet available.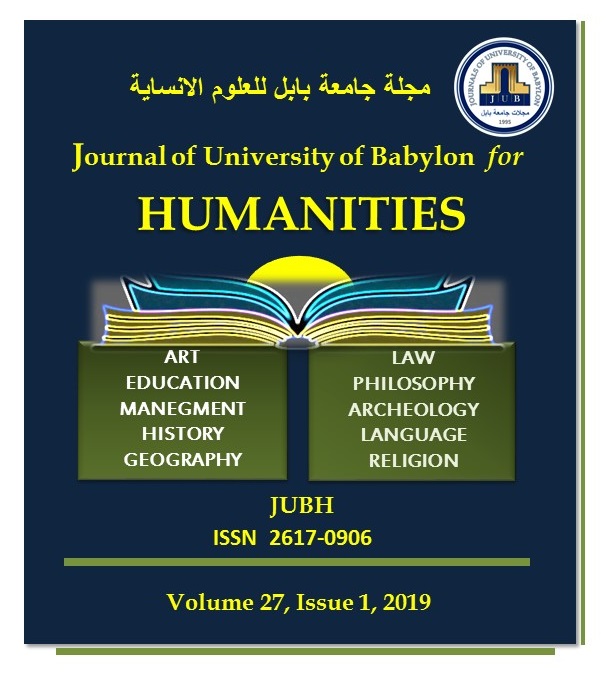 How to Cite
[1]
K. E. Hussien, "The Effect of Cort in Gaining of Second Year Secondary School Student in Chemistry and Minting Them", JUBH, vol. 27, no. 1, pp. 284 - 305, Apr. 2019.