The Negative Effects of Changing the Mathematics Curriculum from Teachers Point View"" الاثار السلبية لتغيير منهاج الرياضيات للمرحلة الابتدائية من وجهة نظر معلمات الرياضيات
Abtihal Asmar

Department of Mathematics/ College of Education for Pure Sciences/University
Keywords:
Curriculum, Elementary, Mathematics
Abstract
Research Summary The current research aims at identifying the negative effects of changing the mathematics curriculum for the elementary stage from the point of view of the mathematics teachers. The researcher used the descriptive approach to suit the nature of the research objective. In order to achieve this, the researcher prepared a questionnaire consisting of three fields and five paragraphs for each field. Thus, the total number of paragraphs (15) was verified by presenting it to specialists in the field of psychological and educational sciences. And its paragraphs were designed so that the answer by choosing one of the two alternatives ( agree-disagree) and distributed in final form on the sample of the research, which was selected randomly (50 teachers) of mathematics teachers in the center of the province of Babylon for the academic year 2018-2019, and after the statistical analysis of the test paragraphs. The researcher used the statistical analysis program SPSS and the results showed that there is a set of negative effects to change the mathematics curriculum. In light of the results of the research, the researcher recommended the need to review by the Iraqi curriculum developers of the curriculum of the primary stage mathematics and the need to take the views of mathematics teachers to improve the content of the mathematics curriculum.
Downloads
Download data is not yet available.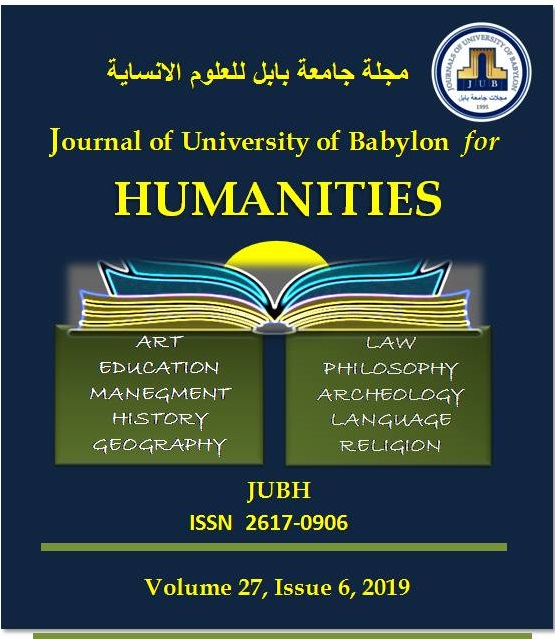 How to Cite
[1]
A. Asmar, "The Negative Effects of Changing the Mathematics Curriculum from Teachers Point View"" الاثار السلبية لتغيير منهاج الرياضيات للمرحلة الابتدائية من وجهة نظر معلمات الرياضيات", JUBH, vol. 27, no. 6, pp. 353 - 364, Dec. 2019.