The Most Important Problems Facing People with Special Needs and Future Vision Analytical Theory Study
Ammar Salim Abd

College of Arts/ University of Babylon

Hisham Adel Harata

Directorate of Labor and Social Affairs/ Special Needs Section / Babylon

Fatima Al – Zahra Adnan Abdel Amir

College of Arts/University of Babylon
Keywords:
Problem, Special Needs, Disability
Abstract
Problems facing people with special needs are important issues affecting people with special needs. Therefore, studies that deal with the problems of persons with special needs in general and children in particular are widespread in civilized and developed countries, but after the United Nations and international organizations passed legislation and regulations since mid The last century has increased interest in this segment of different ages, this research has focused on the most important problems experienced by people with special needs, including health, social, economic, educational, psychological, and these problems resulting Disability, which negatively affects the disabled person's behavior, social performance, or lack of adaptation to those around him, whether his family, friends, etc., may lead to the disabled not responding to treatment or responding to social integration and making him a beneficial person instead of To be aggressive or withdrawn.
The research has reached the following results:1_  that the disability makes the individual in a bad spirits as a result of his sense of disability without others as it may push him to withdraw and social isolation continuously 2_ disability affects the relations of people with special needs and interactions in the family, school and society as a whole as well as hinder him from performing his roles Social 3_ that the feeling of people with special needs inferior to the rest of his classmates in the school or university because of what he suffers from mental or hearing disabilities.. etc. lead to the incompatibility of the disabled in general and children with special needs in particular in the educational field or in educational schools with B Ordinary children visor.
Downloads
Download data is not yet available.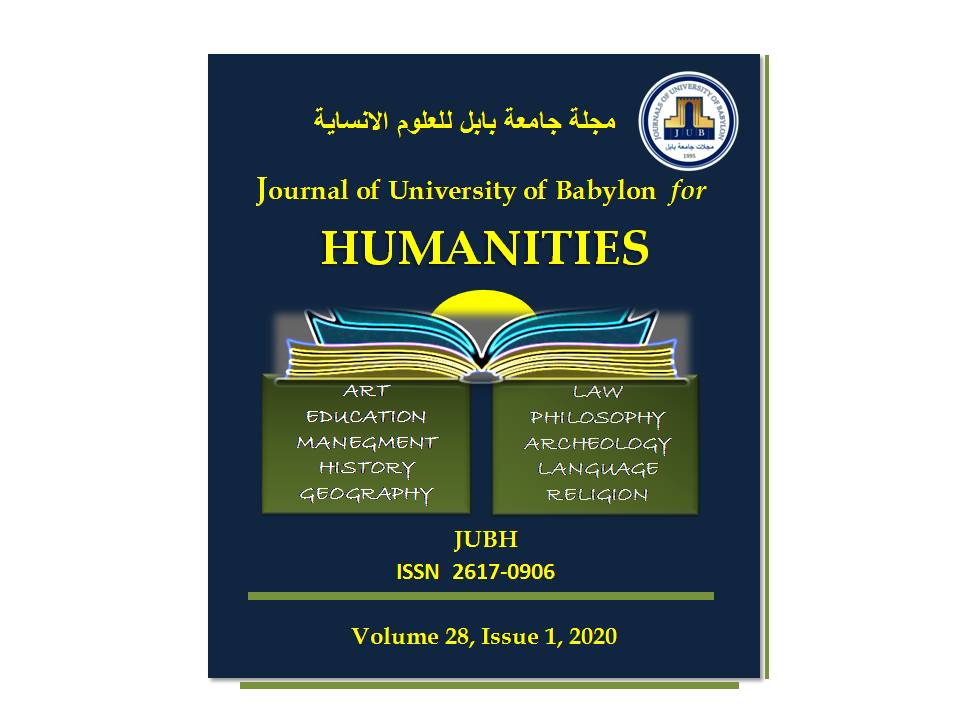 How to Cite
[1]
A. S. Abd, H. A. Harata, and F. A. – Z. A. Abdel Amir, "The Most Important Problems Facing People with Special Needs and Future Vision Analytical Theory Study", JUBH, vol. 28, no. 1, pp. 59 - 76, Feb. 2020.