Catheter Associated Urinary Tract Infections in Pregnant Women
Keywords:
catheter, urinary tract infection, Pregnant Women
Abstract
 The  urinary tract infection attributed to the use of an indwelling urinary catheter is one of the most common infections acquired by patients in health care facilities. Catheter-acquired urinary infection is the source for about 20% of episodes of health-care acquired bacteremia in acute care facilities, and over 50% in long term care facilities. The most important interventions to prevent bacteriuria and infection are to limit indwelling catheter use and, when catheter use is necessary, to discontinue the catheter as soon as clinically feasible.
 Aim of Study: The aim of this research is to study the urinary tract infection after catheterization and to characterize the various types of microorganisms that are associated with this process. Recommendations concerning the type of treatment and the  appropriate ways of catheterization, that help in minimizing urinary tract infection and its complications.
Conclusions : about 74% of these 65 patients for whom the urinary catheterization is used  developed urinary tract infections from different kinds of bacteria ,the most common types are Klebsiella pneumoniae (49.23%), also Escherichia coli (13.84%) , Proteus spp. (4.61%), Pseudomonas aeruginosa (3..07%), staphylococcus aureus (4.61%), β- hemolytic streptococci (1.53%) and Staphylococcus albus (1.53%).
Downloads
Download data is not yet available.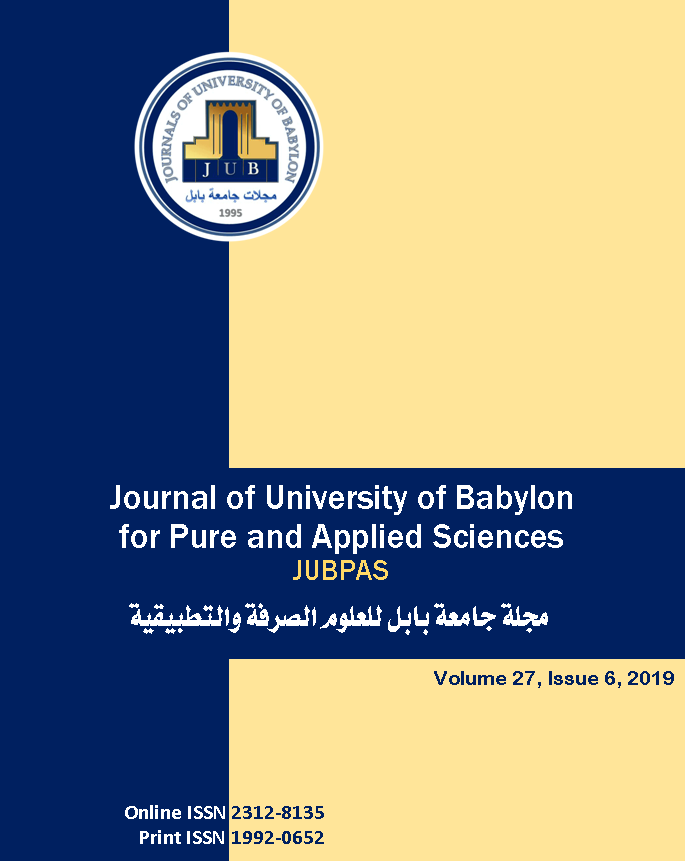 How to Cite
[1]
H. A. . Hussein, L. J. . Hassan, S. F. . Al-Alawachi, M. S. S. . Al-Alawchi, and A. S. . Al-Alawchi, "Catheter Associated Urinary Tract Infections in Pregnant Women", JUBPAS, vol. 27, no. 6, pp. 231-243, Mar. 2020.