Study of Association between Cytomegalovirus Infection and Multiple Sclerosis
Keywords:
Cytomegalovirus (CMV), Multiple Sclerosis (MS),, Enzyme linked immunosorbent assay (ELIZA, Extended disability status scale(EDSS)and Central nervous system (CNS).
Abstract
Background: Multiple Sclerosis is chronic autoimmune inflammatory demylinative disease of the central nervous system that affects usually young ages. Cytomegalovirus still controversy and have either protective role in induction of multiple sclerosis disease via molecular mimicry. The current study was designed to assess the sero-prevalence of anti-Cytomegalovirus IgG in multiple sclerosis patients; its impacts if any association of Cytomegalovirus with either disease initiation and or disease activity.
Materials and methods: The study was conducted in Rizgary teaching hospital Erbil /Iraq. Patients group enrolled comprised of 50 multiple sclerosis patients. The controls group comprised of 30 healthy persons with age and gender match. Anti-Cytomegalovirus IgG titer using enzyme- linked immunosorbent assay test was assessed in Multiple Sclerosis patients.
Results: A total of 50 multiple sclerosis patients is enrolled in this study, 17 Patients (34 %) had Relapsing Remitting multiple sclerosis and 33 patients (66%) had secondary progressive pattern course. Common presenting symptoms were limb weakness, diplopia, visual obscuration, sensory impairment and ataxia. Results revealed a highly significant increase of anti-CMV IgG titer in MS patients compared with controls group; with higher titer in patients with more than 4-relapses that reflects disease activity.
Conclusions: Seropositivity of Cytomegalovirus was higher in Multiple Sclerosis patients than controls; therefore, it may have a possible role in Multiple Sclerosis pathogenesis but further studies are needed to prove this result.
Downloads
Download data is not yet available.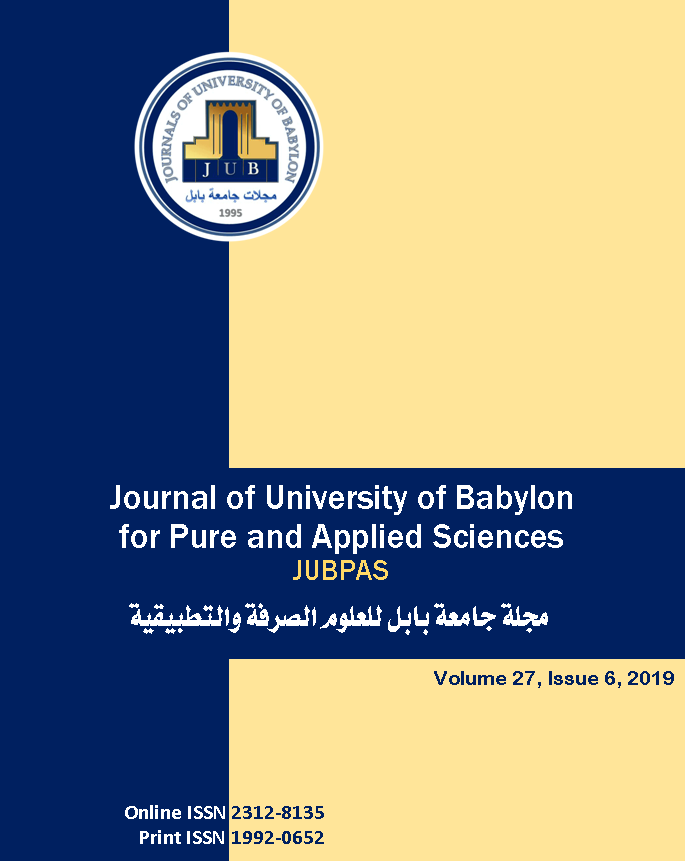 How to Cite
[1]
S. G. . Hussain, A. . Aziz, and S. H. . Bakir, "Study of Association between Cytomegalovirus Infection and Multiple Sclerosis", JUBPAS, vol. 27, no. 6, pp. 107-114, Mar. 2020.