π-Projective Semimodule Over Semiring
Keywords:
semisubtractive semimodule, subtractive subsemimodule, π-projective semimodule, quasi-projective semimodule,, dividing semimodule
Abstract
   Previously the concept of π-projective modules over ring was studied by some authors. The aim of this research is to give a comprehensive study of π-projective semimodule and access to some new properties and characterizations for this class of semimodules.          
Let S be a commutative semiring with identity 1≠0 and T a unital left semimodule, then we say that T is π-projective  if for every two subsemimodules M and L of T with T=M+L, there exist f and g ϵEnd(T), such that f +g=1T,  f(T) M and g(T) L.
Downloads
Download data is not yet available.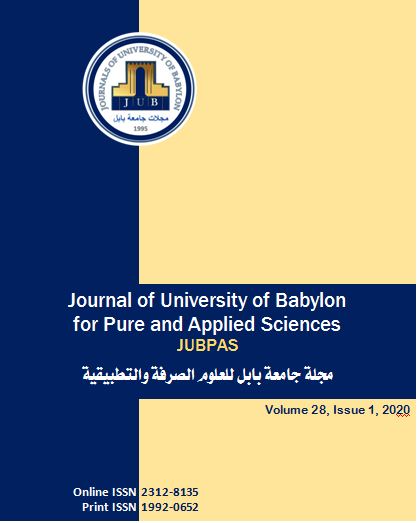 How to Cite
[1]
M. M. . Altaee and A. A. M. . Alhossaini, "π-Projective Semimodule Over Semiring", JUBPAS, vol. 28, no. 1, pp. 122-137, Apr. 2020.